Loan
15 New Loan App In Nigeria 2023 | Checkout Fake App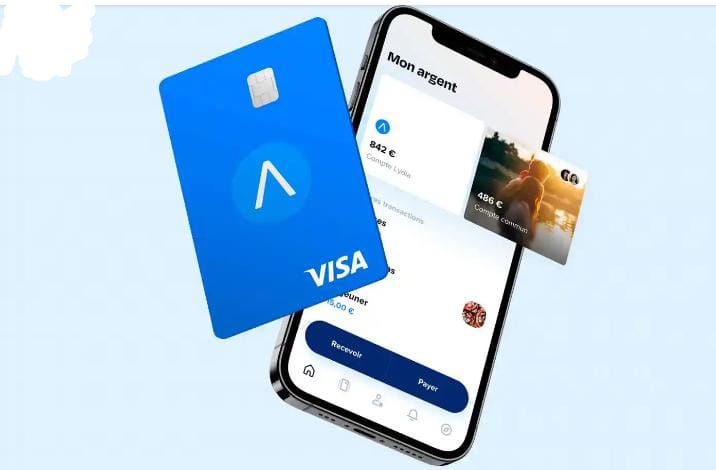 Obtaining a loan in recent times is now as common as taking a cup of water. So fascinating that we can no longer keep up with the numerous influxes of loan apps crowding the digital financial space.
Well in this article you'll be provided with current new loan app in Nigeria, including details of apps that give Instant loans and apps you should do very well to avoid. Do not skip any line as you might end up missing out on some crucial details
New Loan App In Nigeria 2023
EZ Cash Loan is a conventional loan product designed by Stanbic IBTC to meet the urgent financial needs of individuals. It offers quick and easy loans of up to N5 million without collateral. The interest rates are competitive compared to other apps and the repayment method is very flexible. EZ Cash Loan provides a simple, clear, and convenient application process with no hidden charges,
2. FairMoney
FairMoney Microfinance Bank is a leading fintech app in Nigeria, providing accessible loans to millions of users. Its user-friendly interface makes the loan application process seamless. With competitive interest rates and approval times as fast as a few minutes, FairMoney offers personal loans of up to ₦3,000,000 without collateral.
3. Geep Loan
The GEEP loan scheme is an innovative funding program established by the Federal Government of Nigeria in the year 2016. It was developed to provide interest-free and collateral-free loans to micro, small, and medium enterprises (MSMEs) at the grassroots level. GEEP empowers entrepreneurs to grow their businesses from scratch or resurrect a dying enterprise by presenting entrepreneurs with the required funds needed to build their businesses and contribute to the Nigerian economy.
4. Imoney Loan
IMoney loan app is a reliable lending platform that has been made available to qualified Nigerians. Imoney is notable for its straightforward application process, users can register and apply for loans ranging from ₦3,000 and above with just a click of a button. iMoney provides a quick and convenient way to access cash loans although interest rates are relatively on the high side.
Nairaplus is one of the notable financial digital platforms in Nigeria, offering digital loans without collateral. It provides relatively low-interest rates, with yearly interest rates of about 16% to 21%. Despite facing some challenges, Nairaplus is worth considering for individuals in need of loans.
6. Okash Loan
Okash is an automated lending service affiliated with Opay, a popularly known fintech app. It aims to increase access to loans for individuals overlooked by traditional financial institutions. It offers low-interest rate loans without collateral, approves your loan application within seconds, and money deposited in the account within 5 minutes. Users must be between the ages of 20 and 55, have a valid ID card, a Nigerian bank account with BVN, and an active phone number.
7. Pasa Loan 
The Pasa loan app is a secure and reliable lending platform. It offers borrowers flexibility in loan limits ranging from NGN2,000 to NGN 300,000, using the most convenient and reliable financial tools with repayment periods of 91 to 180 days. Pasa loans offer a commendable interest rate and prioritize the safety and security of borrowers' information.
8. QuickCheck Loan
QuickCheck is your go-to loan app if you want an urgent loan without collateral or guarantor requirements. Users can access quick cash loans with just a smartphone credited directly into their bank accounts within minutes. QuickCheck is known for its fast loan approvals and flexible repayment terms, making it a popular choice for Nigerians in need of urgent loans.
9. SMEDAN Loan
SMEDAN (Small and Medium Enterprises Development Agency of Nigeria) was designed to boost micro, small, and medium enterprises (MSMEs) in Nigeria. Their loan program provides resources and connections to small businesses and entrepreneurs. To apply for a SMEDAN loan, all you have to do is visit their website or use the mobile app, then go forward to create an account, select the loan type, and submit the application.
10. Speed Loan
The Speed Loan App is a very comprehensive finance application that helps individuals manage their finances and as well offers easy access to loans. Users can track spending, create budgets, invest in the stock market, and obtain loans directly deposited into their bank accounts within a few minutes.
Tiger Credit Loan is a user-friendly platform that simplifies the loan application process. It provides loans of up to N500,000 while ensuring a swift and hassle-free experience for users.  Borrowers who meet the stated requirements can secure the funds they need quickly.
12. Vaulte Loan
Vaulte Loan offers instant money transfers and digital banking services to both existing Polaris Bank customers and non-users. One of the standout features of VULTe is its ability to facilitate instant money transfers to and from other banks in Nigeria.
13. Wecredit Loan
Wecredit Loan App is known for its exceptional loan delivery, ease of use, and efficiency. By focusing on creditworthiness rather than collateral, Wecredit allows entrepreneurs and small business owners to access funds quickly. Loan amounts range from ₦3,000 to ₦500,000, with repayment terms of 3 to 16 months.
14. XCredit Loan App
XCredit Loan provides unsecured loans to individuals in Nigeria. With an attractive interest rate of 12% on borrowed amounts, XCredit simplifies the loan application process through its mobile app. Borrowers can gradually build their loan limit by following the simple steps of creating an account and applying for a loan.
15. YoYi Loan App
YoYi Loan is a specialized online loan provider offering a hassle-free way of borrowing money. With loan amounts of up to 100,000 Naira, fast loan approvals, instant disbursement, and various repayment options, YoYi provides a viable alternative for individuals in need of quick cash.
These loan apps in Nigeria have transformed the lending landscape, offering individuals and businesses accessible and convenient financial solutions. Whether it's for personal needs or business growth, these apps provide a range of options to meet the diverse borrowing requirements of Nigerians.
Apps That Give You Loans Instantly
Below are list of loan platform that can give you instant loans.
Aella App
Aella Credit is a fintech firm that offers quick and easy access to loans within minutes. With loan amounts ranging from ₦2,000 to ₦1,500,000 and flexible tenors of 61 days to 365 days, customers can benefit from a monthly interest rate of 1.5% to 22%. Aella App provides no hidden or late fees and offers an early repayment discount of up to 60%.
Branch loan App
The branch is an online bank that provides instant cash loans, transfers, bill payments, and investment options. Their loan terms range from 62 days to 1 year, with interest rates varying from 3% to 23%, depending on the customer's risk profile. The branch stands out by not requiring collateral or charging late payment fees, loan origination fees, or any hidden costs.
Carbon App
Formerly known as Paylater, Carbon is a banking app that offers loans up to ₦1m and allows users to save money, pay bills, and earn interest on their savings and investments. Carbon provides 24/7 availability, eliminates late fees and processing costs, and offers a free Visa debit card for national payments.
Fairmoney
Fairmoney is the leading loan app in Nigeria, known for its sophisticated platform for managing loans, making repayments, and improving credit scores. Users can also benefit from services like receiving money through an account number, adding money to their accounts, free transfers to any bank account, loan applications without collateral, bill payments, and earning daily interest from savings. Fairmoney stands out for not charging any transfer fees.
Irorun
Irorun, which means "peace of mind" in Yorùbá, offers quick and hassle-free loans. With loan amounts ranging from N5,000 to N50,000 and repayment tenures from 60 to 90 days, Irorun provides microloans. The interest rates range from 3% to 5% per month, with a typical APR of 36%. To be eligible, users must be at least 21 years old.
Okash Loan
Okash is a convenient personal loan platform available through the Opay application or as a standalone download. Operated by Blue Ridge Microfinance Bank Limited and licensed by the Central Bank of Nigeria, Okash offers a simple application process with minimal documentation. Once approved, the loan amount is immediately deposited into the borrower's bank account.
Palmcredit
Palmcredit, provided by NewEdge Finance, offers instant loans with a flexible repayment plan and favorable interest rates. The loan limits range from NGN10,000 to NGN 300,000, with repayment periods from 91 days to 365 days. The upside of Palmcredit is that it does not require collateral and has no hidden fees.
Fake Loan App List
In this era of online financial loan transactions, the lending industry has unfortunately become infiltrated by fraudulent loan sharks and scammers.
To protect yourself from falling victim to their deceitful practices, it's essential to be aware of the warning signs These may include but are not limited to the following
Incredibly High-Interest Rates on Small Loan Amounts.
Provision of a fake office address.
Unregistered Loan Company.
Unrealistically Short Loan Repayment period.
Pressure to Act Immediately.
Fake or Insecure Lender's Website.
Request for Card Verification Fee.
App not found on Google play store or app store
Below is a list of detected fake loan apps portraying the above
9Credit
9ja Cash
Borrow Now
Cash Lion
Cash Mall
Cash Wallet
Ease Cash
Fast Money
ForNaira
GGMoney
GoCash
GotCashger
GotoCash
KashKash
LCredit
LendCash
NairaPlus
NCash
Palmcash
Sokoloan
Conclusion
These new loan Apps in Nigeria have been provided to bring to your awareness the variety of apps in the financial loan market. Therefore, this article gives you a head start by letting you know what you should look out for when choosing a loan and what apps you should ultimately avoid. By presenting this, you are encouraged to investigate all apps thoroughly before making a financial decision.