Loan
Wecredit Loan App: How to Get 1Million naira Loan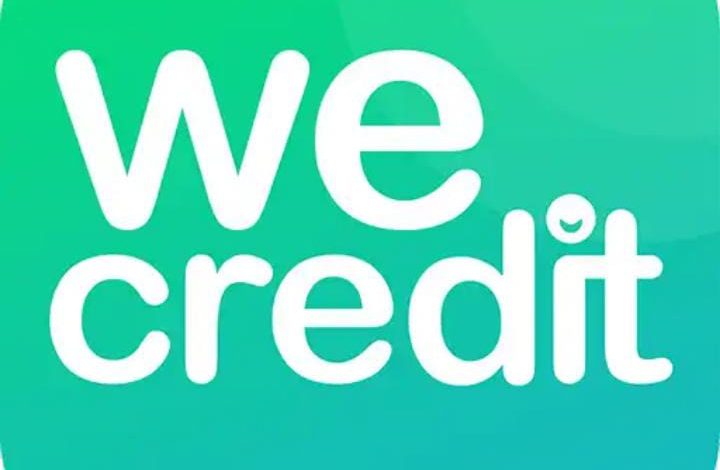 In today's dynamic business landscape, access to quick and reliable funding is crucial for entrepreneurs and small business owners in Nigeria. Wecredit Loan App has emerged as one of the leading digital loan platforms, offering a seamless experience and empowering countless individuals to scale their businesses. This article explores the features and benefits of the Loan App, ensuring entrepreneurs make informed decisions when seeking financial assistance.
Wecredit Loan App
Wecredit Loan App has gained widespread acceptance among Nigerians due to its exceptional speed, ease of use, and efficiency. Unlike traditional loan processes, where applicants face lengthy paperwork and collateral requirements, Wecredit streamlines the entire process online. Within just 30 minutes of meeting the requirements, loan applicants can expect the funds to be credited directly to their bank accounts.
One remarkable aspect of Wecredit Loan App is its elimination of collateral requirements. Unlike conventional loan applications that demand valuable assets as security, Wecredit focuses on creditworthiness and other eligibility criteria to determine loan approvals. By removing the need for collateral or guarantors, the platform enables aspiring entrepreneurs and small business owners to access funds quickly and without undue burdens.
Simple Requirements for Eligibility
To qualify for a loan through Wecredit Loan App, applicants must meet a few basic requirements.
They must be between the ages of 18 and 60,
Must possess a valid Nigerian bank account.
Should have an active mobile phone number linked to their Bank Verification Number (BVN). Wecredit utilizes the BVN to verify banking details and assess creditworthiness.
Maintaining a high credit score history is vital, as previous defaults on loan payments may impact eligibility.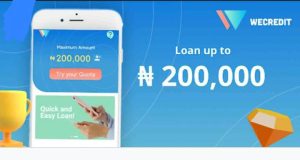 Downloading the Wecredit Loan App
Downloading the App is a straightforward process. It is currently available exclusively on the Google Play Store, the app caters to Android users. By searching for "Wecredit loan app" within the store and ensuring a stable internet connection, users can easily locate and download the app.
Wecredit Loan Amounts
Wecredit Loan App provides borrowers with flexible loan amounts ranging from ₦3,000 to ₦500,000. However, newly registered users may face initial restrictions on the loan amounts they can access. As borrowers establish a positive repayment history, the platform progressively increases their loan limits. Repayment terms are equally flexible, offering options for repayment within 3 to 16 months, ensuring convenience and adaptability for borrowers.
Is Wecredit Loan App Legit?
The App stands out as a legitimate and reliable digital loan platform. With over 2000 positive user reviews and over 100,000 downloads, and an impressive rating of 4.5, and has gained significant recognition among its user base.
Wecredit Customer Care
WeCredit ensures transparency and customer service by maintaining a physical head office at Block 12, Elephant Cement Way, CBD Alausa, Ikeja, Lagos.
Also, for any inquiries or assistance, customers can conveniently reach out to WeCredit through their website at wh5.wecreditapp.com or by contacting their dedicated customer care number at 09016462498. Furthermore, customers have the option of contacting WeCredit via email at WeCredithelp@yahoo.com WeCredit's customer care channels are readily available to provide the necessary assistance and address any concerns.
Which loan app gives the highest loan amount in Nigeria
FairMoney provides loan amounts of up to N3,000,000 for a maximum duration of 24 months. Your eligibility for higher loan amounts and longer repayment periods is influenced by your positive lending history and responsible borrowing behavior.
Conclusion
In the ever-evolving Nigerian business landscape, access to timely and reliable funding is vital for entrepreneurs and small business owners. Wecredit Loan App emerges as a trusted digital platform, empowering individuals with its fast, hassle-free loan application process. With no collateral requirements, flexible repayment options, and a transparent and supportive customer care team, and has become a reliable ally for Nigerian businesses seeking