Loan
XCredit Loan App Download: Best Interest Rate
In today's worsening economy, it is a well-known fact that more than 70% of the population faces unexpected expenses daily, often without the means to cater to them. Adding to this already challenging situation, the traditional banking system can be inconvenient and difficult to navigate.
However, in response to this predicament, XCredit loans and similar platforms have emerged to provide a convenient and accessible solution for obtaining loans, effectively coming to the rescue of those in need.
XCredit Loan is an online mobile loan application designed to provide unsecured loans to individuals in Nigeria. This fintech platform offers a hassle-free way to access personal loans without the need for collateral. With XCredit, you can address urgent financial needs by simply downloading and installing the app on your Android device.
XCredit Loan App Download
To embark on your loan journey with XCredit, start by downloading the XCredit app from the Google Play Store. This mobile-based loan service ensures that you can apply for loans anytime, anywhere, without the need to visit a physical office. Unfortunately, XCredit is currently not available for iOS or Windows devices.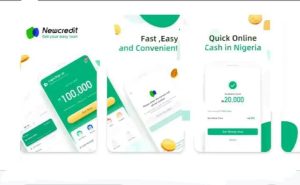 XCredit Registration
Upon downloading the app, take the next step and create your XCredit account.
Grant the app access to necessary permissions such as contacts, message history, location, camera, and phone data. By doing so, you allow XCredit to verify your identity, analyze your credit history, and confirm your income source for loan repayment purposes.
During the registration process, you'll need to provide a valid email address, phone number, full name, and a strong password.
XCredit Loan Customer Care Number
If you require assistance or have inquiries about XCredit's services, you can reach out to their customer support via their Facebook page, "Xcredit." Unfortunately, there is no specified customer care number available.
To contact them, send a message to their Facebook page and await their response.
Difference Between Express XCredit Loan and Personal Loan
An Express XCredit loan is designed to provide individuals with instant access to funds for their financial needs. It is a fintech solution focused on offering consumer credits to the African market.
On the other hand, a personal loan is a borrowed sum from a financial institution or bank that comes with a predetermined repayment period and fixed monthly payments. Personal loans are typically unsecured, meaning you don't need to provide collateral to borrow the money.
Interest Rate of XCredit Loan
XCredit offers an attractive interest rate of 12% on the loan amount borrowed. For instance, if you borrow N10,000 with a tenor of 120 days, the total interest charged at maturity would be N10,000 * 12% = N1,200.
How Much Can I Borrow from XCredit for the First Time?
For first-time borrowers, XCredit allows you to access loans ranging from a minimum of N2,000 to a maximum of N500,000. Keep in mind that the loan duration spans up to 180 days, making XCredit suitable for short-term financial requirements.
Conclusion
XCredit Loan strives to make personal credit accessible to Nigerians through the use of mobile data, encrypted for privacy protection. By following the simple steps of creating an account, applying for a loan, and receiving funds directly into your bank account, you can gradually build your loan limit with XCredit. Download the app today and experience a reliable loan service tailored to your needs.