Loan
SMEDAN Loan Application 2023: Apply For Business Loan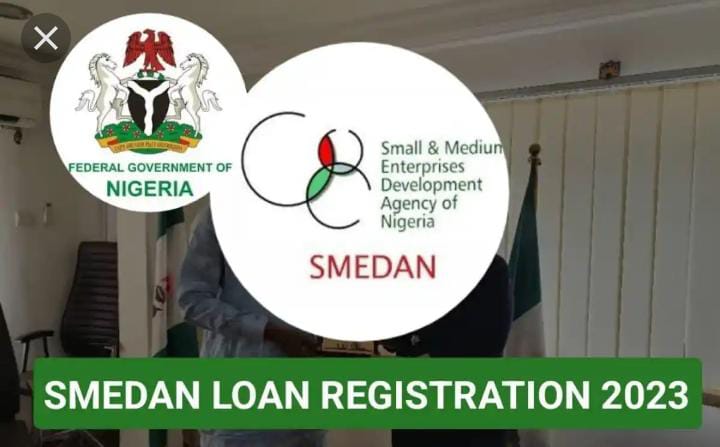 Are you a small business owner in search of capital that will lead to your next big break?
If yes, this article was tailored just for you on how to get SMEDAN loan. The goal of every entrepreneur is to have a stable growing business that lasts the test of time. But this is not usually the case as many businesses shut down within a couple of years due to little or no funds to keep them going. Here is where SMEDAN comes to save the day.
What is SMEDAN?
SMEDAN means Small and Medium Enterprises Development Agency of Nigeria is an agency that was set up back in 2003 to give a boost to the micro, small, and medium enterprises (MSMEs) in Nigeria. They're all about helping small businesses and entrepreneurs by providing them with resources and connections to grow and succeed.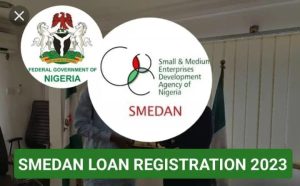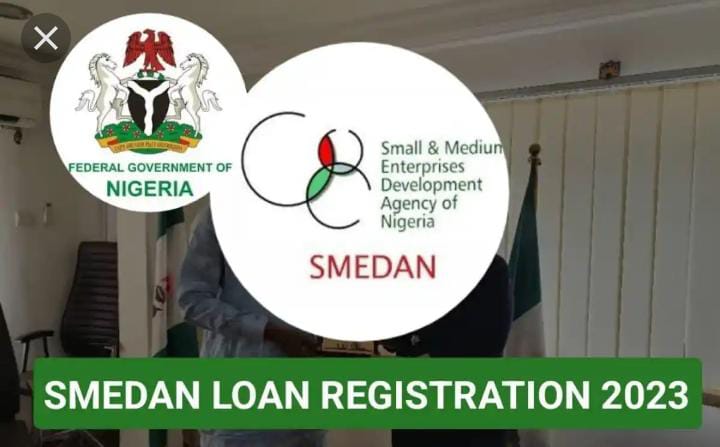 How To Apply for SMEDAN Loan
Follow these simple steps to apply for a SMEDAN loan
Visit the SMEDAN website or use the SMEDAN mobile app.
Log in to your account or create a new account if you don't have one.
Navigate to the available loan programs.
Read and agree to the terms of the loan.
Select the loan type that suits your needs (personal, business, mortgage, or credit).
Fill in the required information in the application form.
The specific documentation requested by banks before initiating the loan application procedure may differ. Typically, you will be expected to furnish certain records, including the certificate of incorporation for your business, audited financial statements, bank account statements, proof of address, and information about any collateral that may be involved.
How to register your business with SMEDAN
Fill in the required information, such as your business name, phone number, business premises, business type, and product or service.
Provide additional information about your business, including evidence of registration with the Corporate Affairs Commission (CAC), business assets value, and staff strength.
Submit your registration form.
SMEDAN will send an email to the address you provided, containing your SMEDAN Unique Identification Number (SUIN).
Retrieve your SUIN from the email and ensure to save it carefully.
SMEDAN Grant Registration Requirements
Basic Information
Is your company now employing fewer than 50 people?
Is your company based in the Federal Capital Territory, Oyo State, or Kaduna State?
Is your company in the food-processing or agricultural-processing business?
Is your business up and running since 2018?
Is your company fully owned by Nigerians?
Is it possible for your company to employ at least two employees as a result of the loan?
Is there a credit history for your company or primary promoter(s)?
SMEDAN Loan Regulatory Compliance
Do you have a SMEDAN Unique Identification Number for your company? (Please note that registrations are still open, and you can still sign up to acquire your ID number.) HOW TO GET A SMEDAN UNIQUE IDENTIFICATION NUMBER READ MORE (SIUN)
Your company must have a CAC registration number.
You must have a Tax Identification Number (TIN) for the company.
There must be a NAFDAC registration number for the company's products. (Only for packaged food products)
Are there any financial statements that have been audited?
How to Access ASBC SMEDAN $100000-$1000000 Grant 2023
Visit the website https://usadf.gov/program-application-form for more information.
Complete the section on your business profile.
Respond to the questionnaire on the form to complete the other sections.
Click "Submit" to submit your application.
Check your email regularly for any follow-up or acknowledgment from SMEDAN.
It's important to note that specific requirements and procedures may vary depending on the grant or loan you are applying for. It's recommended to consult with SMEDAN or a business advisor for further guidance and to ensure you meet all the requirements.
How To fill SMEDAN Form: 2023 Step by Step
The registration process for SMEDAN involves several steps, all of which are completed online, offering entrepreneurs the convenience of applying from anywhere.
The first step in the SMEDAN registration process involves visiting their official website.
On the homepage, locate and click on the 'SMEDAN Registration link.
Upon clicking the registration link, you will be redirected to the registration form. Here, you'll be required to provide necessary business information including the business name, nature of the business, and contact information among other details.
Submit the completed registration form and required documents, such as proof of business ownership and business registration documents.
Wait for your registration to be processed and approved by SMEDAN.
SMEDAN Loan Requirements
A registered business name
Your Business Registration Number ( RC or BN)
State in which the business operates
Age of Business(Number of years of operation)
Phone Number and your government name.
SMEDAN Unique Identification Number.
Secure A Smedan Loan In 4 Easy Steps
Select Loan Type: As a business, you can apply as a sole owner or as a group. There are majorly four types of loans you can access on this website which are personal, business, Mortgage, and credit loans. Identify and select the loan that best suits your need
Fill in Your Profile: fill in a quick form to search for the required loan selected. You'll be required to provide basic information on your loan needs.
Get Search Results: A list of loans that matches your search criteria will be shown based on the provided information. compare the best business loans that support your business growth.
The final stage is to view the contact information for your required loan.
How To Get SMEDAN Unique Identification Number Certificate
To access a SMEDAN loan, you must register your business with SMEDAN and get access to government and private sector benefits.
Registering your business with SMEDAN is a very simple and seamless process. It can be done in minutes. Here is a step-by-step guide on SMEDAN registration for your business:
Visit the SMEDAN registration portal at smedanregister.ng/Register
Fill up your business name, phone number, email address, password, and every other detail required from you. Ensure that the information you provided is accurate.
Click on submit. After successful registration, your SMEDAN certificate will then be forwarded to your registered email.
The SMEDAN certificate contains your business name and SMEDAN unique number. Go to your email.
View and download your certificate
How to Recover SMEDAN certificate
Click on Sign up/Activate.
Then select Recover SMEDAN Number.
In the displayed box, input your phone number or email address used during registration.
Login to the email you used in your SMEDAN registration process
Search with the word "SMEDAN." and you should see a confirmation email from SMEDAN
Kindly open the email, and it should contain your SMEDAN Unique Identification Number (SUIN).
Ensure to save your SUIN carefully in order not to lose it again.
Conclusion
SMEDAN provides valuable support to small and medium enterprises in Nigeria through loans, grants, and business registration. By following the simple steps outlined, entrepreneurs can access financial assistance and take advantage of the resources offered by SMEDAN. Registering your business and obtaining a unique identification number opens doors to opportunities that can lead to the growth and success of your venture.