Loan
Ez cash Loan review: Best Interest Rate
After all the stress, inconvenience, and disappointments of traditional banking in dispensing loan services, Nigerians could never be happier with the invention of EZ Cash Loan and all it has to offer.
EZ Cash Loan by Stanbic IBTC Bank is a conventional loan product designed to meet the urgent financial needs of individuals. It provides customers access to quick and easy loans of up to N5 million without collateral, as well as providing a simple and convenient application process, competitive interest rates, flexible repayment terms with no hidden charges, and lots more. Let's take a quick dive into this article to see how you can get started.
Ez cash loan requirements
To apply for an Ez Cash loan with Stanbic IBTC Bank in Nigeria, you need to meet the following eligibility criteria:
1. You must be a salary earner or a self-employed individual with a verifiable source of income, and you must have an active Stanbic IBTC Bank account that is at least 12 months old.
2. You must possess a valid means of identification, such as a National Identity Card, Driver's License, or International Passport, and You must be at least 21 years old and at most 59 years old,
3. You must provide proof of income, such as a recent pay slip, bank statement, or tax clearance certificate and you must have a good credit history.
Additionally, you must have a valid phone number and email address.
If you meet these eligibility criteria, you can either visit any Stanbic IBTC Bank branch or apply online through their website to submit your application for an EZ Cash loan. The loan amount you can borrow will depend on your income and creditworthiness. For further information about your eligibility, please dial *909*44#.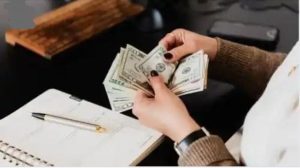 How to Apply for Ez Cash Loan
To apply for an EZ Cash loan from Stanbic IBTC Bank, follow these simple step-by-step instructions:
Go to the official Stanbic IBTC Bank website and click on the "Loans" tab.
Choose the "EZ Cash" option from the available loan types and click on "Apply Now.
"Fill out the application form with the necessary information, including your details, employment status, and income.
Upload any required documents such as your ID card, utility bill, and bank statement.
Review your application carefully and submit it for processing then await a response from Stanbic IBTC Bank.
Stanbic IBTC Bank will conduct a credit evaluation to determine if you qualify for the loan.
Once the credit evaluation is complete, you will be provided with an applicable interest rate based on your current risk score and loan duration.
Take the time to read through the loan details. Then click on "accept" if you are satisfied with the terms.
Keep in mind that by accepting the terms, you are giving consent for your account to be debited for repayment in case of default. Additionally, you will need to provide your debit card details
Your loan funds will be deposited in your bank account within 24 hours after your application has been approved.
Note: If you prefer, you can also visit the nearest Stanbic IBTC bank branch for assistance with the loan application process. Alternatively, you can begin the application by dialing *909*44#
What is the maximum loan amount I can get on Ez Cash Loan?
You can borrow multiple times as long as the total amount borrowed does not exceed your maximum limit. For first-time users, the maximum loan amount is N100,000, while repeat users can borrow up to N500,000. Your loan limit will be determined based on your average monthly income and the monthly repayments of any existing loans.
 Ez cash loan calculator
With Ez Cash Loan calculator, you can conveniently and easily calculate your repayment value. The loan calculator indicates the total amount you would repay for a loan. All you have to do is input the amount you want to borrow and it will present you with the complimentary tenor, sum, interest, and any attached penalties as the case may be.
How to use a loan calculator
Here is a step-by-step approach to how to use a loan calculator:
Input the important figures in the calculator including the loan amount, tenor, interest, and more.
Click on calculate and the system gives you the exact amount you would repay.
Note, In the event you withdraw money to an amount less than the sum initially borrowed, the interest charges will only apply to the amount withdrawn which Ez cash loan calculator helps you keep track of.
Conclusion
EZ Cash Loan is one of the best loan Apps in Nigeria that offers quick and easy loans of up to N5 million without collateral. With competitive interest rates, flexible repayment terms, and a simple application process, it's the perfect solution for meeting urgent financial needs. Apply now to get your loans in a blink of an eye!