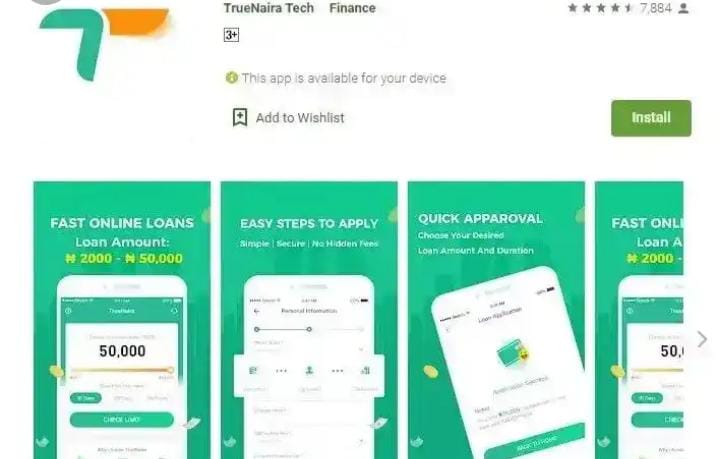 If you are looking for a legit source to get quick and affordable loans, then you are definitely at the right place. At Maobiplus, we have created a formidable team that is passionately researching and updating news of loan establishments, their features, and recent policies affecting the loan market. All these so our readers can make financially informed decisions.
With the rise of fintech lending companies, mobile loan apps have become increasingly popular in Nigeria. This article provides an in-depth review of what True Naira Loan App is all about, explores its legitimacy, provides contact information for True Naira's customer care services, and presents a selection of the best loan apps available in Nigeria.
True Naira Loan App Review
The True Naira loan app is a mobile loan application that offers loan services to qualified customers. Ever since the True Naira loan app was launched on June 10, 2021, it has gained significant popularity and has gotten over one million downloads from the Google Play Store. Its user-friendly interface relative to other loan apps serves as an extra advantage as it simplifies the loan application process, making it easier for users applying for loans to do that without trouble.
Although, users have provided mixed feedback about the efficiency of the app. Yet it has garnered over 1 million reviews with an average rating of 3.4 stars. Which makes it pretty convenient and reliable.
Is True Naira Loan App Legit?
The extent of its legitimacy is still under question as we cannot account for its disappearance from the Google play store. Also, we have been unable to access its functional website on the Google browser. Although this may have resulted due to technical failures or system updates. We advise that you thread carefully as this factor calls the app's authenticity to question.
Yet, the fact remains that it was once a trusted and recognized renowned app. Which offered competitive interest rates ranging from 1.3% to 7.9% per month, with zero service fee. And had an annual interest rate of about 16% to 21%.
True Naira Customer Care Number
If you wish to contact True Naira for any inquiries or assistance, there are two convenient methods
WhatsApp: You can reach out to True Naira via WhatsApp at +234 7048057921.
Head Office Address: True Naira's head office is located in Lekki, Lagos, Nigeria.
Best Loan Apps in Nigeria
When it comes to loan apps, we've selected our top eight loan apps worth considering. EZ cash loan is the first.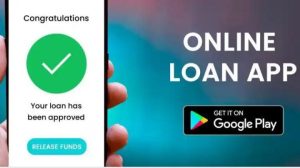 EZ Cash Loan by Stanbic IBTC Bank is a loan app that offers quick, easy, and accessible loans of up to N5 million without collateral. Its simple application process, competitive interest rates, flexible repayment terms, and no hidden charges are the many features it provides that make it the people's favorite.
FairMoney Microfinance Bank is the second on our list and one of the leading fintech apps in Nigeria. It provides accessible financial tools which allow users to apply for loans with ease. The most notable strength of FairMoney is how rapidly loan applications are approved and loans are disbursed. Also, they offer personal loans of up to ₦3,000,000 without collateral. FairMoney ensures a seamless user experience.
Nairaplus is another legitimate fintech platform offering loans of about #50,000 without collateral. It has a 4.5-star rating on Google Play Store with over 500,000 downloads. Its low-interest rate offer also makes it an attractive option for individuals in need of loans.
Okash is a feature of Opay's automated lending service that offers low-interest-rate loans without collateral. With a swift loan decision made within the shortest time possible. Funds are deposited directly into your provided bank account within 5 minutes. Okash prioritizes accessibility to credit for individuals overlooked by traditional financial institutions. This makes it a unique app for individuals in need of funds.
Pasa loan app is another secure and reliable lending platform that offers loans without collateral or paperwork. Borrowers can choose a loan limit ranging from NGN2,000 to NGN 300,000, with a repayment period of 91 to 180 days. This flexibility allows borrowers to select the loan amount and repayment term that best suits their financial situation. It also prioritizes the safety and security of borrowers' information.
YoYi Loan is one of the best online loan providers that offers a hassle-free way of borrowing money. The app has gained popularity and received over 10,000 downloads from the Google Play store. Users have the opportunity to request a loan of up to 100,000 Naira, and while not everyone who downloads the app ultimately secures a loan, it still provides a valuable service to those in need.
Life purse loan app is a mobile money lending platform that provides fast and affordable loans to borrowers in Nigeria. It is widely recognized for its dubious loan application process and breach of customers' privacy. It offers a seamless loan application process with a low-interest rate only to charge unsuspecting users a fee way higher than the initial proposition.
Fundy loan app is one of many active loans platform in Nigeria's financial market. It poses as a perfect solution, offering quick and easy access to personal loans for eligible Nigerian residents. The app is managed and owned by Isioma Adewunmi. The loan limit ranges from NGN10,000 to NGN100,000 disbursed instantly and directly to the borrower's bank account.
Conclusion
Mobile loan apps are now the go-to source for easy and fast loans that aim to provide individuals with quick and convenient access to financial assistance. However, it's important to explore different loan apps to find the one that best suits your specific financial needs. Consider the options mentioned above and choose the loan app that aligns with your requirements.