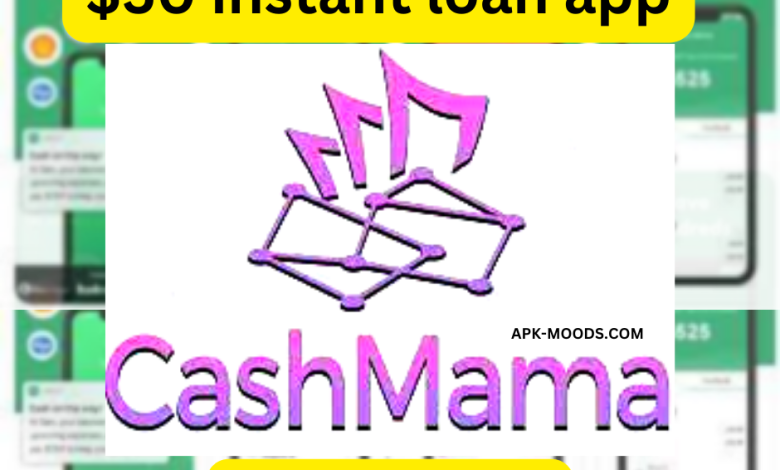 In this modern era, where financial assistance is just a few taps away, CashMama stands out as an Instant Personal Loan and Credit Platform catering to the needs of young professionals. This article explores the features of CashMama, its legitimacy, and also provides alternative mobile apps for small loans.
CashMama Loan App Review
CashMama is a mobile financial technology platform committed to providing users with convenient and secure lending services. With a quick and confidential loan application process, CashMama offers fast approval, sometimes within just three minutes. The platform allows users to apply for a personal loan online, with loan amounts of up to Rs 8000.
What is CashMama Loan?
CashMama is an instant personal loan and credit platform designed specifically for young professionals. It offers a hassle-free loan application process, high loan approval rates, affordable interest rates, and flexible loan terms ranging from 91 to 120 days. CashMama's user-friendly approach allows borrowers to access loans without the need for a credit card or extensive documentation.
Customer Care Number
For any inquiries or assistance with CashMama, customers can reach out to their dedicated customer care support. The working hours are from 9 am to 6 pm, Monday to Friday. Customers can contact CashMama via email at help@cashmama.in or through phone support at 08080422000.
Additionally, complaints or reviews can be registered through the CashMama App on Google Play Store or on the CashMama website.
Is CashMama Loan App Legit
Unfortunately, CashMama's legitimacy has been questioned. Founded in 2018 in Hyderabad, CashMama was allegedly involved in an instant loan app scam. The parent company, Onion Credit Pvt Ltd, which operated CashMama, faced allegations of racketeering, blackmail, harassment, coercion, and financial fraud. As a result, CashMama is now defunct.
CashMama Loan App Download
While the CashMama loan app may have been available for download in the past, it is no longer recommended. Reports suggest that the app floods users' inboxes with irrelevant messages and advertisements, providing no actual loan services.
Difference between Cash Loan and Personal Loan
Cash loans and personal loans serve different purposes and have distinct characteristics. Cash loans are typically smaller loans meant to be repaid over a shorter period, often used for emergency expenses. On the other hand, personal loans are larger, have longer repayment terms, and are commonly used for significant purchases or debt consolidation. Personal loans usually have lower interest rates compared to cash loans.
5 Apps that Give Small Loans
If you're in need of a small loan, several alternative mobile apps provide reliable lending services. Here are five options to consider:
Aella Credit
Umba
FlexiCash
Each of these apps offers unique features and benefits, providing quick access to small loans without extensive documentation.
Conclusion
While CashMama may have initially seemed like a convenient solution for instant personal loans, it has unfortunately been implicated in fraudulent activities. It is important to exercise caution and research the legitimacy of loan apps before providing personal information or downloading them. However, several alternative apps, as mentioned above, offer legitimate and reliable options for obtaining small loans.