Loan
Life Purse Loan App Download | Customer care and Reviews
Fast, easy, and accessible loans are the major inspiration behind the development of digital loan apps. But as more digital loan apps emerge, the reverse seems to be the case
Life Purse loan app is one of many digital loan apps that claims to offer excellent credit loans to eligible Nigerian customers. Therefore, in this comprehensive article, we will review the Life Purse loan's legitimacy, its eligibility requirements, and the application process among others.
Life Purse Loan Eligibility And Requirements
To be an eligible customer for a loan from the life purse loan app, the applicant must;
You must be a Nigerian resident.
Be between the age bracket of 22-55 years old.
You should have an active bank account with an associated debit card.
Should have an active mobile phone number and Bank Verification Number (BVN). Life Purse utilizes the BVN to verify banking details and assess creditworthiness.
Customer Care Line
Just like other loan apps life purse claims to be committed to serving its customer better by providing a customer service line that helps them to communicate with their customers easily.
Users can contact them through the following;
Email:

lifepursehelp@gmail.com
Office address: 26, umuawulu street, presidential road, Enugu State.
Life Purse Loan Apk Download
Life Purse loan app is only available for Android phones. To apply for a life purse loan, you have to follow these instructions;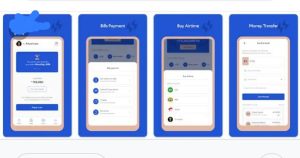 Go to the play store on your Android device search for life purse loan app and click on download.
After downloading and installing the app, go to the life purse loan app and complete the online application by providing the required details.
Then activate your credit limit.
Your app is ready for you to use.
Is Life Purse Loan App Legit?
Life Purse loan app is not as legit as it portrays. It is widely recognized for its dubious loan application process and breach of customers' privacy. It offers a seamless loan application process with a low-interest rate only to charge unsuspecting users a fee way higher than the initial proposition. All these gimmicks are what the app developers use to entice unsuspecting customers to their illicit web.
Most times they impose loans on the applicants as soon as they fill in the requirements. In cases where the applicant decides not to go on with the application process, they activate the loan and proceed to include the interest rate charges even when the loan application was not completed
Conclusion
Life Purse loan is not a suitable option for individuals who require urgent financial assistance. The service lacks accessible and flexible credit loan options and has an exorbitant interest rate. Furthermore, their customer care service is super, and the application process, although seemingly simple, is quite complex.
Compared to other loan apps, Life Purse ranks among the least desirable choices due to its high-interest rates and various shortcomings.
On this account, it might be worth considering alternative providers that offer a more user-friendly experience. Remember to carefully review the terms and conditions, fees, and repayment options of any loan service you consider that will best suit your financial situation and needs.