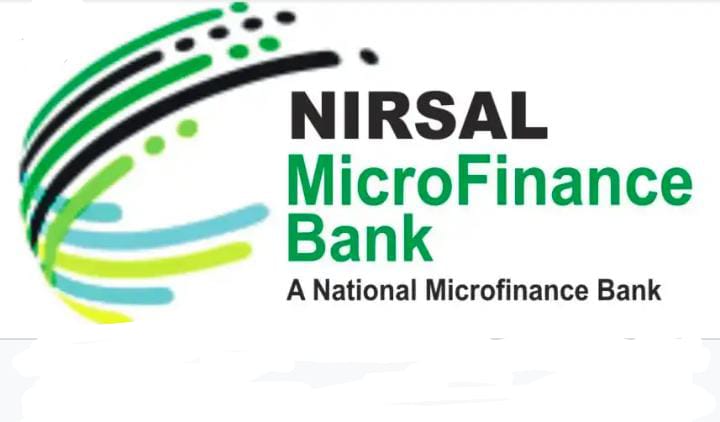 Money matters are undoubtedly delicate and personal. Especially during these challenging times when making a decent living feels like a constant struggle. That's why knowing where to find quick and accessible loans can be incredibly helpful.
In this article, we will ease some of that burden by introducing you to Nirsal loan, a trustworthy and capable loan app.
Nirsal Loan Review
Nirsal Microfinance Bank has emerged as a leading financial institution in Nigeria, licensed by the Central Bank of Nigeria (CBN) to provide loans for various purposes.
As a subsidiary of the Nigeria Incentive-Based Risk Sharing System for Agricultural Lending (NIRSAL Plc.), Nirsal Microfinance Bank plays a crucial role in facilitating the flow of affordable finance and investments to the agricultural sector. Established in 2013, NIRSAL aims to redefine the agribusiness industry in Nigeria by measuring, repricing, and sharing agribusiness credit risks.
When considering a loan from Nirsal Microfinance Bank, it is important to note some pros and cons. On the positive side, they offer a diverse range of loan options, and their interest rates are competitive compared to other institutions. However, the application process may involve a significant amount of paperwork, particularly for larger loan amounts. Additionally, some loans require a guarantor, which can be an additional requirement to fulfill. Lastly, it is worth mentioning that there may be compulsory training for loan recipients, to ensure proper understanding and utilization of the funds.
How to Check Nirsal Loan with BVN
Checking your Nirsal loan status using your BVN (Bank Verification Number) is a straightforward process. Here are the steps you need to follow:
Then log in with your registered profile. Ensure that you meet the eligibility criteria for the loan.
After which you'll receive an email stating that your loan has been approved, and you can proceed to the next step from there.
Select the loan category you applied for, either SME or Individual/Domestic Loans.
Verify your account by submitting your BVN. If your loan has been approved, the approved loan amount will be displayed to you.
By following these simple steps, you can easily check the status of your Nirsal loan application and stay informed about the progress.
Non-Interest Loan
In addition to its conventional loan offerings, Nirsal Microfinance Bank offers a range of non-interest credit loans to help individuals and businesses in Nigeria. These loans are designed to support the establishment of new businesses, maintain current lifestyles, or expand existing ventures.
One of the notable loan options available through Nirsal is the Non-Interest Targeted Credit Facility (TCF-NI). This facility was specifically created as a stimulus package to assist households and Micro, Small, and Medium Enterprises (MSMEs) that have been affected by the COVID-19 pandemic. It operates on a non-interest basis, providing a term facility for small businesses to finance essential assets required for their operations.
Under the TCF-NI, borrowers can access loans with a financing limit of up to N2,500,000.00. The loan tenure spans three years, and there is a six-month moratorium period granted to borrowers. During the moratorium, borrowers have a grace period where they are not required to make any loan repayments.
To explore these loan options and begin the application process, visit the Nirsal Microfinance Bank Non-Interest Credit Application portal and take advantage of these loans to propel your business forward and navigate through these challenging times with greater financial stability.
How Much is the Nirsal Agric Loan Amount?
One of the notable loan offerings from Nirsal Microfinance Bank is the Agric, Small Medium Enterprise Scheme (AGSMEIS) loan. This loan caters to small and medium-scale enterprises.
The loan amount available through the Nirsal Agric Loan varies based on the specific circumstances and requirements of each applicant. For businesses and individuals involved in agriculture and its value chain, the loan amount can range from as low as N50,000 to as much as 250 million
NIRSAL Loan Repayment
NIRSAL Microfinance Bank reminds its loan customers about the importance of loan repayment. To repay your NIRSAL loan, follow these steps:
Visit the nearest NMFB branch to obtain a loan repayment schedule if desired.
Ensure that your loan account is adequately funded.
Your loan account number will be sent to your registered mobile phone number.
You can view your offer letter on the NMFB website.
For further inquiries, contact customer care at 090100269007.
Loan Approval
NIRSAL evaluates loan applications based on factors such as credit score, income, and loan repayment ability. The bank considers these factors to determine the suitability and ability of applicants to repay the loan. A good credit score, stable income source, and demonstrated loan repayment ability are crucial for loan approval.
Conclusion
NIRSAL Microfinance Bank plays a vital role in empowering businesses and farmers in Nigeria through its diverse range of loan offerings. By providing access to affordable loans with good interest rate, NMFB supports economic growth and development in various sectors. Whether you're a small-scale entrepreneur, a farmer, or a household affected by the COVID-19 pandemic, NIRSAL loans offer opportunities for financial support and expansion.