Loan
VULTe Polaris loan | Best interest rate | App download
Are you tired of traditional banking hassles and endless paperwork? Look no further! In this post, I am about to reveal the secrets of unlocking a world of possibilities at your fingertips using VULTe.
What is VULTe?
In a fast-paced world where time is of the essence, traditional banking can often feel like a hindrance. But fear not, for VULTe by Polaris has arrived to revolutionize the way Nigerians manage their finances.
This groundbreaking digital bank, created by Polaris Bank, offers a host of convenient features and services, providing users with a seamless banking experience right from their mobile phones.
How Does Polaris loan work
One of the standout features of VULTe is its ability to facilitate instant money transfers to and from other banks in Nigeria. With just a few taps on the VULTe mobile app, users can effortlessly send and receive funds, eliminating the need for time-consuming branch visits or manual transactions. Whether you're splitting bills with friends or supporting loved ones, VULTe ensures that your money moves swiftly and securely.
What's more, VULTe understands that forgetting your bank card can be a major inconvenience. To address this, the digital bank offers a unique solution – cardless withdrawals and payments on ATMs. If you find yourself without your physical card, simply rely on VULTe to authorize transactions and access cash, providing a much-needed safety net for those forgetful moments.
VULTe extends its services beyond existing Polaris Bank customers, welcoming non-users to join the digital banking revolution. Opening an account with VULTe is a breeze, and the entire process can be completed online. Say goodbye to long queues and cumbersome paperwork.
VULTe is more than just a digital bank; it's a lifestyle that empowers individuals and propels businesses forward. Designed to improve your day-to-day life, VULTe offers a range of products and services that align with your unique needs and aspirations. Whether you're an entrepreneur seeking financial tools to grow your business or an individual looking for banking solutions tailored to your lifestyle, VULTe has got you covered.
At the core of VULTe's success lies its dedicated team of professionals. Comprising highly skilled experts from diverse backgrounds, VULTe's innovation and expertise drive its commitment to redefine banking in Nigeria. By combining cutting-edge technology with a customer-centric approach, VULTe ensures that your banking experience is not only easy, fast, and reliable but also secure.
VULTe Loan Requirements
To apply for an Ez Cash loan with Stanbic IBTC Bank in Nigeria, you need to meet the following eligibility criteria:
1.  You must be a confirmed staff member of a reputable organization in the private or public sector or a self-employed individual with a verifiable source of income,
Your salary should be domiciled with Polaris Bank. This means that you receive your salary through a Polaris Bank account.
You must have an active Polaris bank account number and your bank verification number (BVN)
You must possess a valid means of identification, such as a National Identity Card, Driver's License, or International Passport, and You must be above 18 years.
Additionally, you must have a valid phone number and email address.
VULTe Loan Code
VULTe Loan presents a convenient and hassle-free way to get quick access to payday loans. By dialing *833*12# on the SIM card linked to your Polaris bank account, you can conveniently apply for a loan. Simply follow the prompt provided to unlock the Polaris Bank payday loan service and enjoy the benefits of instant funds.
How do I get a loan from Polaris Bank?
There are two major ways to borrow money from VULTe:
Firstly, you can visit any of their offices and speak to an agent
Through the Polaris USSD code at *833*12#
Lastly, through the Polaris Mobile or Polaris eXperience mobile application
VULTe Loan interest rate
There is no fixed interest rate, unlike some other banks. Instead, they specify the interest rate for each loan during the application process.
It gives the users the choice to decide whether they want to go ahead with the loan or not, based on that rate. It gives you a bit more flexibility and transparency in understanding the terms before making a decision.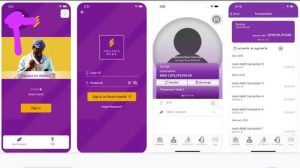 How to open an account on VULTe by Polaris
Follow these simple steps to open an account.
Download and install the VULTe mobile app on your phone.
Launch the app and grant the necessary permissions.
On the first page of the app, you'll find an option to "register your account." Tap on it.
If you're already a user of Polaris Bank, provide your account number and email address.
Input the phone number that is linked to your bank account. A verification code will be sent to that number to confirm your ownership of the account.
Create a unique username and password for your VULTe account.
Additionally, you'll need to set up a 4-digit authorization PIN for added security.
NB: If you're not a user of Polaris Bank, you'll be required to provide additional documents such as your National Identification Number (NIN) and Bank Verification Number (BVN). You may also need to complete a facial recognition capture.
How do I apply for a loan?
Visit any Polaris Bank branch closest to you to complete a loan application form
Submit duly completed loan form with all relevant loan documents.
A loan is processed and disbursed within 48 hours
You can also apply for loans with ease on your mobile devices and get approval in minutes. Download the VULTe Digital Bank app on your Android or IOS devices or simply visit www.VULTe.ng to get started.
What are the available services under Polaris bank loans?
The loans options under Polaris bank loans include:
Personal Term Loan
Polaris Bank provides personal term loans to individuals for meeting their diverse personal needs such as medical bills, asset acquisition, school fees, or setting up a small-scale business. To apply, you must be a confirmed staff of a reputable public or private organization with a salary account at Polaris Bank.
Polaris Payday Loan
The Polaris payday loan offers quick and real-time access to loans, providing up to 50% of your next salary. You can access the loan amount through their USSD code, authorized ATMs, PolarisMobile, or Polaris Experience.
Polaris Education Loan
This loan is designed to cover the financial needs of students attending private schools, including primary, secondary, and tertiary institutions. Parents can obtain a loan to cover school fees, with loan amounts of up to N100 million and a repayment tenor ranging from 90 days to 36 months.
Intervention Funds
Polaris Bank offers loans disbursed by the government of Nigeria to businesses that qualify for intervention funds. These funds are distributed by the Central Bank of Nigeria, and Polaris Bank is one of the participating banks. Some available intervention funds include the Micro Small and Medium Enterprises Development Fund (MSMEDF), BIO MSME Loan, and Agric-Business Small and Medium Enterprises Investment Scheme (AGSMEIS).
Growing Your Business
Polaris Bank provides loans and services to support business growth and expansion. They offer sector-based loans, working capital loans, Polaris Bank Merchant Services for efficient payment acceptance, intervention funds at a 9% interest rate for businesses in manufacturing, education, agro-allied, and renewable energy sectors, business loans for long-term expansion, payroll loans for employees, asset financing, and invoice discounting.
Please note that loan terms and conditions may vary, and it is advisable to contact Polaris Bank directly or visit their website for the most up-to-date information on their loan services.
Conclusion
VULTe by Polaris Bank not only streamlines financial transactions and empowers individuals and businesses, but it also boosts financial freedom and convenience. With its cutting-edge technology, user-friendly interface, and wide range of loan options, VULTe redefines the way Nigerians manage their finances. Experience a new level of financial empowerment when you open a VULTe account today.