Airdrops
How To Claim BAB Token Binance | Contract Address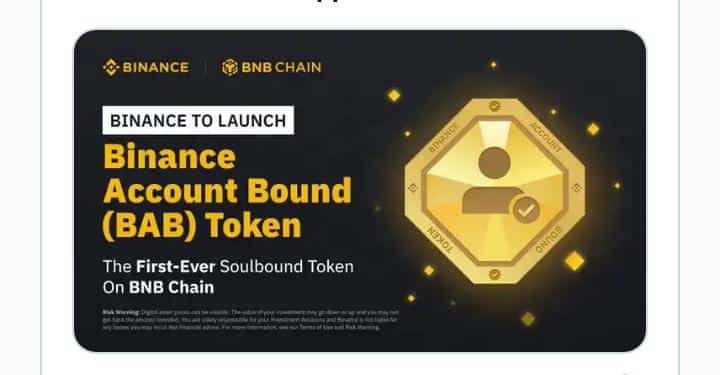 Have you claimed your BAB token on your binance App?
Binance Account Bound token (BAB) has gone live and users can now use the token as proof of KYC verification through Binance.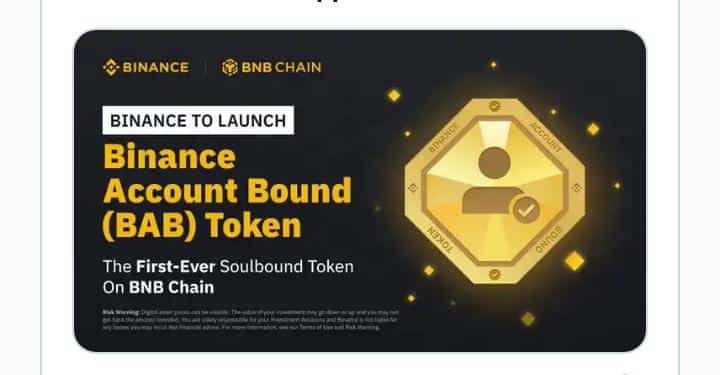 What is Binance Account Bound Token?
Binance Account Bound (BAB) tokens are the first-ever
Soulbound Token
(SBT) built on the BNB Chain. BAB token is non-transferable and has no monetary value.
BAB will function as a digital verification tool for Binance users who have completed Identity Verification.
How To Claim Your Bab Token Binance
Binance is issuing a Soulbound Token (SBT) named BAB to all customers who have passed the KYC requirements on the exchange. BAB stands for Binance Account Bound.
1. First Switch Network In Your Metamask To BSC Network,
2. Don't have BSC
Now Go To https://chainlist.org click on connect Wallet,
Now Scroll Down, BSC Is The Second Network On The Site, Click Add To MetaMask.
3. Now Go To Your Binance App, Switch From Lite Mode To Pro, Click On More, Then Scroll down To Where You Have BABT Token, Click on it, Be sure you're a verified User, and Connect Your MetaMask Wallet.
4. Sign Message In MetaMask, Now Click On Get BAB Token, This Transaction Would Cost You 1 BUSD.
Then Click Continue, Input the Necessary Verification Codes E-mail/Sms. Once You're Done You Should See Processing
How to mint Binance Account Bound tokens on Binance?
Users of Binance who have successfully passed Identity Verification can mint BAB right from their wallets. Let's look into the Binance BAB minting process.
1. On the homepage of your Binance App, log in and select more. To find [Gift & Campaign] – [BAB Token], scroll down.
2. You will notice a list of prerequisites, including identity verification completion, connecting a compatible wallet, and wallet ownership verification before you can mint your BAB coin.
3. Depending on the kind of wallet you're using, there are three different ways to link it.
Bab token contract address
0x2B09d47D550061f995A3b5C6F0Fd58005215D7c8
Hope you got value, kindly share the content with all Binance users on how to claim Bab token binance token.
Latest Airdrops: