Airdrops
How To Claim Mones Airdrop Worth $50,000 NFT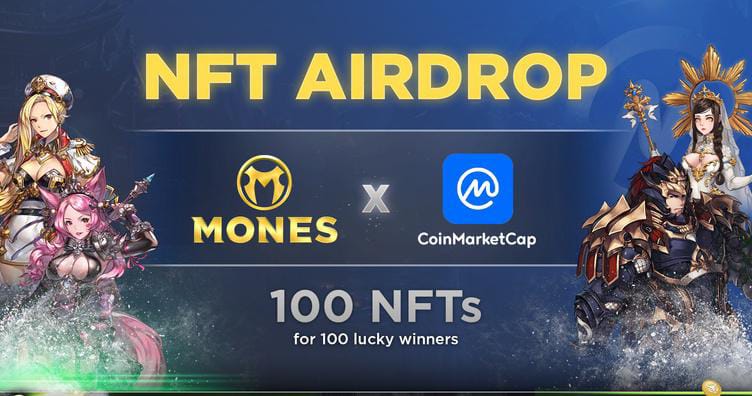 Welcome to another airdrop opportunity to accumulate more wealth in crypto by performing a simple task. Learn how to claim Mones airdrop worth $50,000 NFT Airdrop.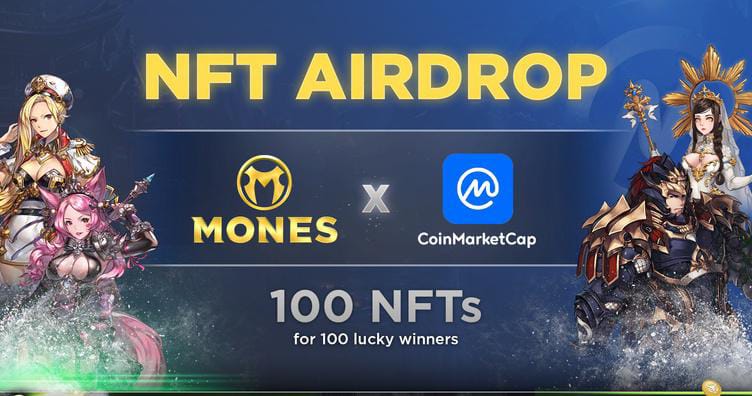 What Is Mones?
Mones is a new generation MMORPG game on BNB chain where you not only enjoy the exciting gameplay, but also connect with other players through social features and earn long-term profits from a player-driven economy called Play-Own-Earn.
How to Participate on Mones Airdrop
To claim the $50,000 worth mones NFT Airdrop follow the steps below:
Install Oxalus wallet: https://bit.ly/oxalusandroid (Android), https://apple.co/3xdZmVk (iOS)
Add Mones as your CoinMarketCap watchlist: https://coinmarketcap.com/currencies/mones/
Flow Mones's Gravity account: https://coinmarketcap.com/gravity/profile/MonesNFTs
Follow Mones Twitter: https://twitter.com/MonesNFTs
Follow Oxalus Twitter: https://twitter.com/Oxalus_Space
Join Mones Telegram group: https://t.me/mones_chat
Join Mones Telegram channel: https://t.me/mones_ann
Join Mones Discord server: https://discord.gg/monesnfts
Like Mones Fanpage: https://www.facebook.com/monesgames/
Follow Mones medium: https://medium.com/monesnfts
Subscribe to Mones Youtube: https://www.youtube.com/c/MonesNFTs
Retweet our Airdrop Tweet on Mones's twitter
Enter your BNB Smart Chain (BEP20) Wallet Address here: https://coinmarketcap.com/currencies/mones/airdrop/
When is Mones Airdrop ending?
The airdrop starts on June 8th, 1:00 AM and will be ending by june 28th, 2022. The airdrop is for everyone the top 100 random winners who have completed all required tasks will receive following price below: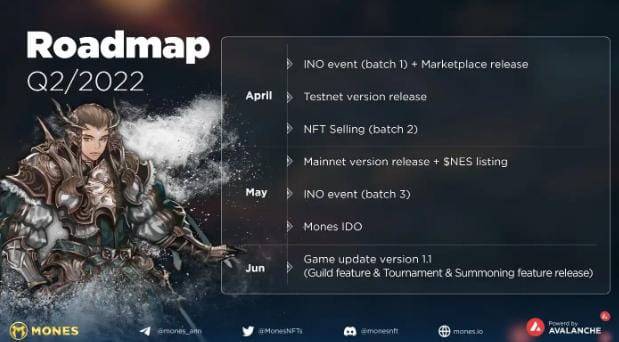 1st prize: 1 SR NFT 5 stars (1 winner)
2nd prize: 1 R NFT 4 stars (1 winner)
3rd prize: 1 A NFT 3 stars (1 winner)
4th – 100th prize: 1 B NFT 2-3 stars each winner (97 winners)
Mones Roadmap
Q1 2022 marked the first achievements of Mones including building a community of 100k+ members, collaborating with 10+ guilds and partners, and successfully organizing Alpha Game Testing.
Our team's confidence in the product has been boosted in particular by positive feedback from our guild partners and alpha game testers.
Mones' development strategy in this period consists of 3 main points:
Fantastic game
Balance a P2E economy that sustain
User first, fund-raising
Conclusion
The Mones Nft airdrop campaign is going on already. Follow the step by step guide above to claim the Mones airdrop free. Remember to share with others.