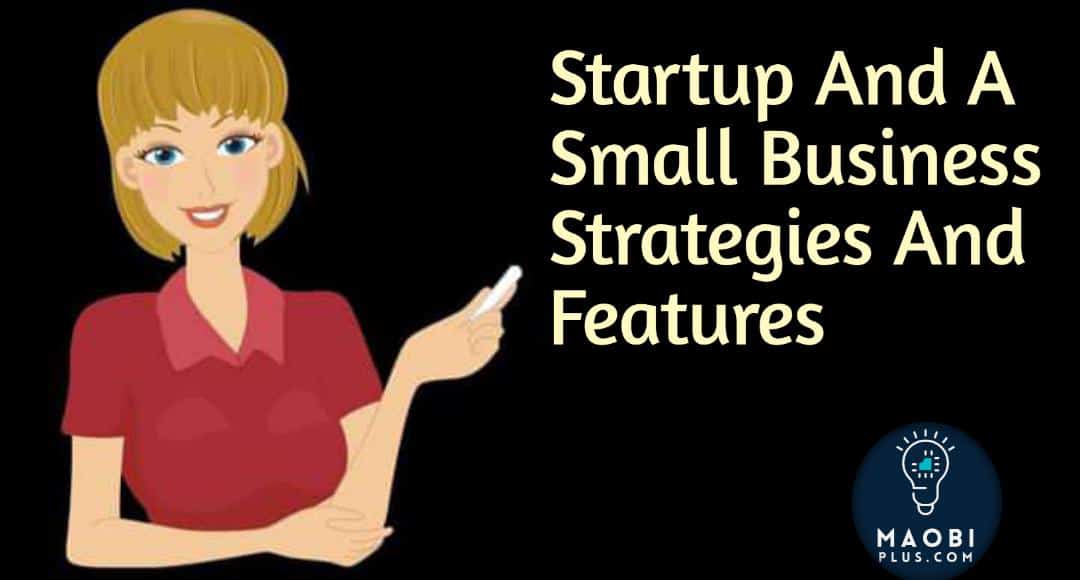 If you have ever wondered whether you should call yourself a Startup founder or a small business owner, first of all, understand small business strategies and how to implement them in your business startup.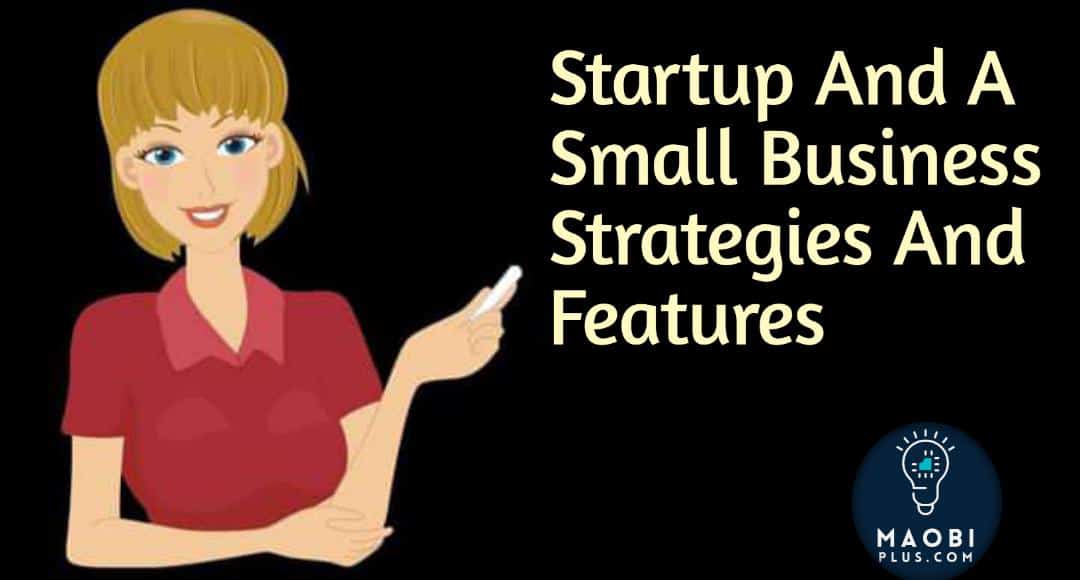 Small Business Strategies You Need To Know
Here are seven (7) key features that will help you know whether what you are building is a startup or applying some small business strategies.
Tech-driven Business
One key feature of a Startup is that it is technologically driven while a small business is not necessarily tech-driven.
For example, Bola sells dundun (Fries) and Pap every morning and evening by a busy roadside. Her targets are people going and coming back from work.
Tolu and Tito on the other hand, developed a product (App) to enable people to order fries and Pap directly on the App and have it delivered to them even though they are at work.
The difference here is that Bola's business model is not tech-driven while Tolu and Tito's model is largely tech-driven.
Bola is a small business owner while Tolu and Tito are Startup founders.
Business Strategies Model
Startups are usually looking to find a disruptive business model by introducing new ideas, new technology, or new ways of doing things to an existing and sometimes saturated market.
A small business on the other hand just wants a sustainable and profitable business model. They are focused on what is already working against what could work.
Business Audience Size
A Startup founder is essentially out to disrupt an existing market and to reach a larger market hence the need for the technology.
A small business owner is not out to disrupt anything and he is happy to serve his small market effectively so long as he is profitable.
Using the example of Bola and Tolu above, Bola's market is limited to the number of persons who pass by her stand every day.
Tolu and Tito who built an App and have social media presence have millions of people as their potential customers. In other words, they have a larger market thanks to technology.
Small Business Funding Opportunity
A Startup can be non-funded, self-funded, funded by Family, Friends, Angel Investors or it can be ventured backed, that is, funded by Venture Capitalist firms.
Startups are externally funded and usually give equity or ownership stake in the Company in exchange for the funds.
A small business on the other hand is not externally funded, if anything, It is first self-funded and later on becomes funded by the profits that the business makes.
Expansion of the Startup is usually by a series of funding rounds and through Crowdfunding while expansion of a small business is usually from the profits of the business or through loans.
Profitability
A small business can be profitable from day one but a Startup may not be profitable even after two years of starting out
Exciting Business Plans
A Startup Company has an exit strategy and this strategy is communicated to every stakeholder, Co-founders, Board member, Investors, etc. from the beginning.
Usually, a startup is looking to either sell or IPO within the shortest possible time.
That is, they are looking to sell the majority of their shares or be acquired by a major Investor (Individual or Corporate) or go public (move from a private Company to a Public Company) This is called "Exiting".
Unfortunately, not every Startup gets to eventually have a successful exit plan within the time they envisioned. Sometimes they never do.
A Small business owner on the other hand is not looking to sell the business or go Public anytime soon and sometimes never.
The business remains a major cash cow for the owner(s) even if it becomes really big over time.
Small Business Legal Structure
Last but not the least, the legal structure of a startup is different from that of a small business.
A startup company is registered as a Private Company limited by Shares and rarely as a business name, Venture or Enterprise.
A small business on the other hand could be registered as a business name and sometimes as a limited liability company but lacks the other ingredient that makes it a startup.
If you are looking to be externally funded by equity investors as against self-funding or taking loans then you should register as a Limited Liability Company.
This is the only legal vehicle that supports equity funding.
If on the other hand, you are running a one-man business, a sole proprietorship with no prospect for equity funding, then you can register as a business name or an Enterprise.
Please note that it is okay to run a "small business" and still register it as a Private Company Limited by Shares depending on the nature of your small business strategies and how you implement the plans.
We must not all be "Startup founders"
Conclusion
If you are building a Startup you must apply the above small business strategies and ensure that you have the right legal structure and have all the necessary legal support you need to build a growth-focused and scalable Company.