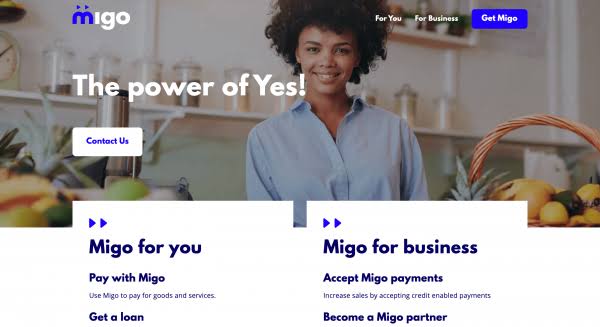 Migo loan is a Fintech institution that renders lots of loan services like Instant Loan, Personal Loan & Business Loans with No Documentations and Collaterals from Migo. Loan Service is Accessible to all Nigerians. Migo loan is one of the good loan company in Nigeria. Migo loan were forrmally known as Kwikmoney or Kwikcash.
We have researched and reviewed migo programs/ services to prepare this article to enlighten you more on the information and basic things you should know before joining Migo loan, This will include the migo loan interest and duration, loan repayments procedure, how to get a Migo loan and lot of others.
INTEREST RATES AND DURATION
The interest rate ranges from 5% to 25% depending on the loan amount and duration. The higher the interest rate, the higher the total amount that you will pay. While Migo Loan duration ranges from 14 days and above. While you should also not that migo loan duration is affected by the loan amount.
CUSTOMER CARE SERVICE
For any Issues or difficulties reach out to Migo loan customer care which can be accessible on their website and is always available.
email: support@migo.money
phone number: +234 9087792933,  (0)1700227467
USSD CODES
Migo loan company has made it very easy for Customers to access loans, To avoid multiple screen selections, you can use USSD menu shortcuts by placing your menu selections in the code you dial. Here are some examples:
*561*1*1*1# Take out a loan
*561*1*2# Repay a loan
*561*1*3# Check loan balance
*561*1*4# Extend your loan
*561*1*5# Terms and conditions.
HOW MUCH CAN I GET FROM MIGO LOAN
Migo loan amounts range from N500 to over N500,000. Migo usually start with a small loan amount and grow your loan offers over time as you build trust with the system by keepinga good credit score.
LOAN DIFAULTERS
Most individuals would not want to owe a lending company money, but occasionally, circumstances may turn bad and become completely out of our control. And because of this, it's crucial to understand how Migo Loan handles defaulters before applying for a loan from them.
When you don't pay back your loan by the due date, like the majority of other lending applications in Nigeria, will call you in a panic.
WHICH BANK OWNS MIGO LOAN
Migo loan is been owned by SUPPORT MICROFINANCE BANK. As it's been stated, The MIGO brand in Nigeria is licensed by SUPPORT MICROFINANCE BANK, and "MINES.IO" NIGERIA LIMITED has been given permission to use the MIGO brand name in the lending service.
LOAN REPAYMENT
There are various easy and fast ways to repay migo loan which is listed below:
1) Pay with Transfer
2) pay online
3) pay with USSD
4) pay with cash
5) pay with ATM
PAY WITH TRANSFER
enter your phone number.
Click "Pay Loan"
Click "Bank Transfer" from the available payment options.
Choose a bank.
To continue with the payment, click the button.
Your phone will display a dialing code.
Choose the name of the bank you're transferring money to.
PAY WITH CASH
Visit any of the following banks: Access Bank, Fidelity Bank, GT Bank, Keystone Bank, Sterling Bank, UBA, and Wema Bank. Tell them that you want to use PAYDIRECT to pay for Migo. The phone number you used to request your Migo loan should be used as the Customer Reference Number for Paydirect since there is no account number to pay into. We suggest that you go to the bank early to prevent queueing lines for your convenience.
PAY ONLINE
Please enter your phone number.
Click on 'Pay Loan'.
Click 'Pay with card' from the available payment options.
Choose the payment card you previously saved, or click "add card" and follow the prompts to register a new card. When you confirm your payment, you will get a notice to that effect.
PAY WITH USSD
From any mobile phone, dial *561#.
Click 'Loans'
Move to 'Pay Loan'
Click the 'Pay with phone' option from the list of available payment options.
Choose "add card," then adhere to the card registration instructions.
When you confirm your payment, you will get a notice to that effect.
PAY WITH ATM
Please go to an ATM that supports Quickteller.
In case it may require a token, make sure you have your phone that gets bank alerts with you. Then, take the following actions:
Insert your ATM card and select the "Quickteller" option.
Select "Pay Bills"
Select "Others"
Enter "04354101" as the Biller Code.
Enter the phone number being used with Migo for "Customer Reference Number"
Confirm payment.
You wilcytclll see a confirmation message for your payment.
Kindly note that there is a N100 processing fee.
CONCLUSION
Migo loan has been doing wonderful by proving there loan service capabilities. Using migo loan individuals can obtain 5000 to 500,000 loan amount from there smartphone, Migo loan was founded by Kunle Olukotun and Ekechi Nwokah in the year 2014. Migo has made the financing much better for Nigerians. if for another choice of loan apps check out the following articles on the best loan app in Nigeria.