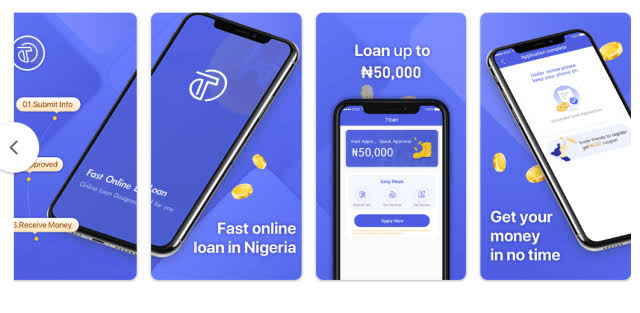 Thanks to technology-driven loan services, borrowing money in Nigeria has become incredibly simple. Among these platforms instant loan platforms, there is TLOAN loan App which has made financing easy to basically most individuals and organizations.
WHAT IS TLOAN ALL ABOUT? 
Tloan provides online financing alternatives that are secure and trustworthy, When you need it most. It has been named the most accepted financial app on Google Play and is widely used in Nigeria. Tloan provides a fast and easy solution for Nigerians to obtain online loan services with term lengths ranging from 90 to 365 days. Simple, quick, and trustworthy financial services.
With that been said, let's just right in to more details about Tloan loan app. In the article look forward  to reading about, their loan interest and duration, customers service, their loan requirements, how legit it is,  and finally app download.
TLOAN INTEREST RATES AND DURATION 
Tloan interest rates ranges from 5% to 20% per month depending on the amount borrowed.
While the repayment terms is from 61 to 180-days that is 2 months to 6 months
CUSTOMER CARE SERVICE 
For more inquiries if finding anything difficult while accessing the app contact their support at:
Tloan has a 24/7 active support
EMAIL. tingoserviceng@gmail.com. PHONE. +2348034063318.
TLOAN LOAN REQUIREMENTS 
As you may know for all lending institutions has there requirements for accessing loan from there program or application, below are the lists of requirements for Tloan loan services.
1. Minimum age of 18 years old: To be eligible for a loan, applicants must be at least 18 years old, according to Tloan.
2. Bank Verification Number (BVN): During the application procedure, you must provide your BVN. This aids Tloan in determining your identification and creditworthiness.
3. Income source: Tloan may need to know your income source in order to assess your capacity to repay the loan.
4. Valid bank account: Upon loan approval, Tloan will deposit the loan amount into your account directly.
You can improve your chances of securing a loan from Tloan by fulfilling these standards.
IS TLOAN LEGIT LOAN APP?? 
Tloan is a trustworthy and safe lending application that aims to give Nigerians access to quick and simple online loans. Users who require some extra income for any reason can take advantage of the app to meet their needs. Tloan guarantees to ensure its users' security and privacy and not expose any of their personal data to outside parties.
TLOAN APP DOWNLOAD 
On your Android phone, you may download the Tloan app from the Google Play store. Simply log into your account and search for up Tloan. Install the apk and start using right away.
1) head over to an app store depending on the one on your phone.
2) click the search button and input the app name (Tloan app) then click search
3)when the app pops up click on download, after download completes click on install
NOTE: Unauthorized download links or unofficial app stores could be a security risk to your device and personal information. Download the Tloan app only from reliable websites, such as the operating system's official app store.
HOW TO APPLY FOR TLOAN LOAN 
After making the requirements available you can head on to registration and application, below are the steps to follow.
Tloan Registration: After downloading and installing the app on your smartphone, go to Sign up and enter an active phone number. Your user account will be created during the registration process.
Provide your personal details: In a few minutes, enter the necessary personal information. Your full name, address, employment information, and other relevant details as requested by Tloan.
Apply for the loan amount you want: After setting up your account and submitting your details, you may move on to applying for the loan amount you want. Choose a loan amount that fits your needs after taking your budget into consideration.
CONCLUSION
So far Tloan loan app is safe and Secure for loan services, the program recently over 5000+ reviews and is rated 3.4 stars, with more than a million downloads. With few or no issues in the app, To avoid any problems be sure to follow the program terms and conditions and always keep a good credit score with the app. Remember to share the post with others.