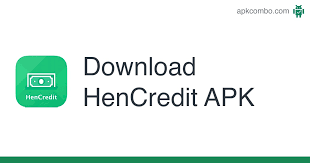 With the fast-growing market and development, fintech Institutes are also developed to help with the financing services. And one of this fintech Institutes is Hencredit loan, This program does not only offer a convenience easy loan, but also rewards responsible borrowers, Hencredit loans are open to all Nigerians above 18 years old with National IDs and active Bank accounts. Apply For the loans after downloading the app from Google Play Store and register.
WHAT IS HENCREDIT LOAN
HenCredit is a free business app which was created by ORANGE LOAN AND PURPLE CREDIT LIMITED. You can easily apply and get funding using this effective tool. Additionally, this trustworthy financial platform offers reliable Nigerian consumers low-cost loans, ensuring everyone has access to sound financial options.
CUSTOMER CARE SERVICE
For more inquiries or any difficulties, contact HenCredit Loan App Customer Care Nigeria through:
Email: henloanhelp@gmail.com
Office Address: 34 Jos – Bauchi Road, Jos, Plateau State
HOW HENCREDIT LOAN WORKS
The Hencredit loan app works in 4 easy steps, acquiring loans from this platform has been made very easy even for a novice. Below are the steps to activate and acquire loan:
1. Download and create an account:
Download the HenCredit app from the application store to get started. Install the software, then create an account with your correct details.
2. Complete the form, then click "Submit."
Fill out your profile in the app with the necessary information. Your information is managed securely by HenCredit.
3. Activate your Credit Limit:
HenCredit will decide your credit limit based on your creditworthiness once your profile has been validated. Your credit is now usable after activation.
4. Withdraw loan:
You can withdraw the approved credit amount from HenCredit immediately to the registered bank account, ensuring that you always have access to money when you need it.
HENCREDIT LOAN REQUIREMENTS
Accessibility to a broad number of people is one of HenCredit's most attractive features. The app's credit requirements are simple to understand and all-inclusive. In order to be qualified for HenCredit, you require:
1) Age, You must be at least 18 year of age and also not over 55 years
2) National Identification Card (NID/NIN), you must have a national ID card to be eligible, which can be informed of: driver's license, Voter's card and many more
3) Residence of Nigeria, you must reside in Nigeria, to be eligible
4) An Active/Valid bank account, the is required in the last steps, to be able to withdraw your approved loan, you require a valid bank account
HENCREDIT INTEREST RATES AND DURATION
The app offers credit limits ranging from NGN8,000 to NGN150,000 with the interest rates ranging from 24% to 36%, ensuring that you can access credit at reasonable costs. While the loan terms ranges from 91-days to 365 days
NOTE: the interest stated above includes both the interest and any applicable fees
IS HENCREDIT LOAN APP LEGIT OR FAKE?
Yes, HenCredit is a valid and trustworthy resource for use in the field of personal finance. It provides a simple and effective means of obtaining credit on the go. With simple conditions, no hidden costs, and no need for collateral.
CONCLUSION
HenCredit is a rapidly gaining popularity and expanding software that offers users in Nigeria financial freedom and peace of mind. HenCredit is the wise decision for individuals looking for a dependable and safe credit solution, whether it's for unplanned expenses or unexpected crises.