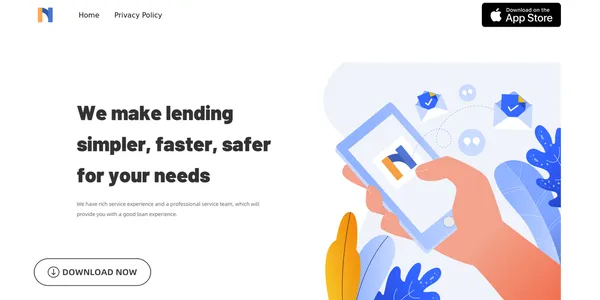 if in search of a genueine and safe platform to access quick loans from, then its safe to tell you that infonomics loan got your back. With the broad matket movement and the recent economy, individuals/ companies tend to look for solutions to financing their buisnesses or personal use, To help with the situations lots of Fintech institutes has been developed such as INFONOMICS. In this article, we've provided you with reviews, customers care service, how Infonomics loan works, its duration and interest, how safe it is, and lastly how to download the app
WHAT IS INFONOMICS
Infonomics loan is a personal loan app of interest to paid professionals. Without human intervention, Infonomics provides a smart, simple, and hassle-free experience. Apply for a loan right away to benefit from improved financing conditions.
SIMPLE REQUIREMENTS
You must be at least 18 years old, employed at least 16 hours a week, or retired with a source of income to apply for online finance. Additionally, you must have resided in Nigeria for the previous 12 months or more and be a resident of that country.
Infonomics Loan App Review 
Based on our strict research about Infonomics loan App, the loan app has been effective and genuine for use, and to date, it has been meeting the customer's demand. Infonomics loan has a very interest rate which is another aspect that its users are satisfied with, although the Infonomics loan app has a low maximum lending amount of 20,000.
Customer Care Number 
Contact Infonomics Loans Customer Care Nigeria through:
Email: ifoonotiTeam@outlook.com
How Infonomics Loan Works 
Infonomics loan has easy 4 steps towards accessing a loan which are listed below
1) Download and install the app from the app store (if finding it difficult to download, there's a guide below)
2) Register by adding the correct necessary pieces of information then proceed to choose the loan amount
3 Apply for a loan, your credentials will be required in other to be eligible once down apply for the loan
4) Receive your loan, the loan amount will be credited to the provided account number after your loan has been approved
Duration And Interest rate
Infonomics loan interest rate is as low as 0.06% per day while their Loan payment is done from within the app whenever due. Infonomics repayment duration ranges from 91 to 365 days.
App Download
Infonomics app is currently only accessible through their website. want to know how to download the app, below are the steps: 
1) head over to Any internet browser of your choice
2) click the search button and input the app name (Infonomics loan app) then click search
3)when the app pops up click on download, after download completes click on install
Is Infonomics Loan App Legit or Fake?
Yes Infonomics apps is legit for use and it is safe for new users looking to get an instant loan, and be rest assured that your information/credentials are save with the platform
Conclusion
Infonomics loan app is an effective fintech company that provides individuals with loans with good interest rates and good repayment terms, with Infonomics you can get a loan up to 20,000, in 4 easy steps after the requirements for loan are provided and the loan is approved.