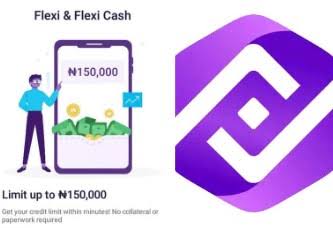 The growing number of businesses around the nation has increased the need for loans from both business owners and people, leading to the creation of numerous loan platforms nationwide. With the primary purpose of making its customers happy with their services, palmpay flexi loan has been around for a long.
WHAT IS FLEXI LOAN
Flexi loan is a loan platform that can be accessible through the Palmpay app, Flexi is a financial institution that provides personal loans to individuals with low or no interest, Flexi loan is in two different ways which are the Flexi credit and Flexi cash.
If You are looking to get from the Palmpay Flexi loan app here are some details you have to know. In this article, I have researched and written numerous pieces of information like How to apply for a Flexi loan, flexi loan requirements, flexi loan interest, loan repayment, flexi loan review, its benefits, customers care number, and how to download the app
FLEXI CREDIT
Flexi is a palmpay product that allows customers to buy now and pay later. Within the app, you have access to a set amount that you may use to pay for game betting, data, airtime, and TV subscriptions.
This product has the advantage of not charging interest as long as the payback is made on or before the due date.  The money can also be extremely helpful in addressing some needs right away and paying for them afterward.
FLEXI CASH On the other side, you can utilize PalmPay Flexi Cash, a lending product, to finance your pressing demands. Up to 50,000 naira may be borrowed with a good and manageable interest rate for easy repayment.
FLEXI LOAN APP REVIEW
Flexi Credit and Flexi Cash from Palm Pay provide clients with a quick and easy method to obtain money and manage their accounts inside the app. Flexi Cash is the new name for Palm Pay's OK Cash product, which allows users to make purchases today and make payments later inside the app.
One of the numerous advantages of Flexi Credit is that it may be used to pay for game bets as well as Data, airtime, and TV subscriptions. As long as the payment is paid before the due date, there are no interest fees. Additionally, Flexi Cash, a lending product that lets consumers borrow up to 50,000 naira and repay it with a reasonable interest rate, is a service provided by Palm Pay.
BENEFITS OF FLEXI LOAN
There are many benefits of a Flexi loan, one of which is the ability to access a high amount of money, Flexi cash has reasonable interest rates while Flexi credit has no interest so long as you pay in the given period.
Also, another aspect to which flexi loan is one of the best is the loan term, flexi cash offers good loan repayment terms.
LOAN APP INTEREST RATE
PalmPay levies interest rates on its loans that range from 15% to 30%. The size of the loan and your credit score have an impact on this rate.
CUSTOMER CARE NUMBER
Do you want to get in contact with Flexi customer care, below are the details:
For more inquiries, email support@palmfinance.com (NG), supportgh@palmpay.co(GH),
Or contact 0700 PALMNG/0800 PALMGH HELP
(0700 7256 4357) for Nigeria,
(0800 7256 44) for Ghana...
HOW TO BORROW MONEY FROM FLEXI
1. Create an account by downloading the PalmPay app.
2. Open the PalmPay app on your phone and log in.
3. The "Finance" tab can be found at the bottom of the homepage. Click "Borrow Now" when you find the "Flexi Cash" option.
4. Give complete and correct information about yourself on the loan application form, including your name, contact information, and address.
5. Enter the loan amount you wish to borrow, or use your current limit.
6. After checking your loan application information, click "Submit."
After you submit your loan application, PalmPay will analyze it and get back to you with the results in a matter of minutes or hours.
FLEXI LOAN REQUIREMENTS
Do you want to know how to be eligible, below are the list of how to:
1)You must be a resident of Nigeria.
2)You must have a PalmPay account that is registered.
3)A working Bank Verification Number (BVN) is required.
4)You must possess a legitimate form of identity, such as a national ID card, a driver's license, or an International Passport. Which is also optional.
You may apply for a PalmPay loan if you meet all of these requirements.
LOAN REPAYMENT
Within the app, you can make a palmpay flexi cash payback. Simply enter your login information, fund your account, and make a repayment. Easy to carry out
FLEXI LOAN APP DOWNLOAD
Flexi loan is only accessible through the Palmpay app, Palmpay app is available in all app downloading platforms (app stores) Such as Google, Playstore, and app store, If still finding it difficult to download, below are the steps to follow:
1) head over to an app store, depending on the one on your phone.
2) click the search button and input the app name (palmpay app) then click search
3)when the app pops up click on download, after download completes click on install
CONCLUSION
Flexi loan is a great financial institution with its unique qualities, it has a lot of benefits with no tech disadvantages. Another aspect of qualifying this awesome institution is its security, which is highly effective from the advanced safety being installed in the Palmpay app.