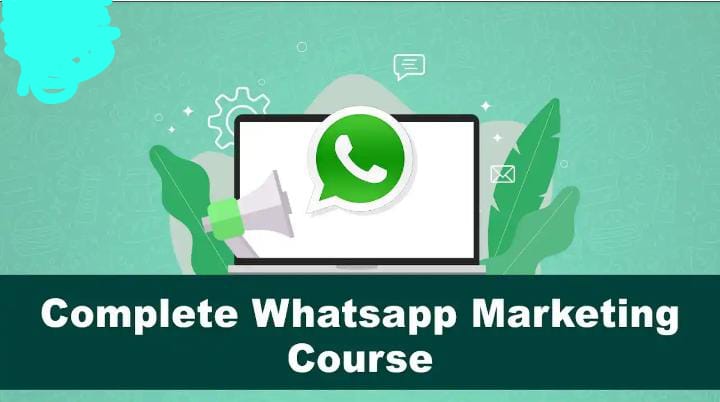 Are you looking for how to gain more customers for your business through WhatsApp? This WhatsApp marketing course is the best one to start with.
The best way to advertise your business is through social media. These days, it is important to have a strong presence on social media platforms.
One of the most popular social media sites used by businesses is WhatsApp
This messaging app allows you to send messages and make calls for free with other WhatsApp users. You can also share pictures, videos, stickers, and even documents with your contacts.
If you are looking for an easy way to communicate with other people, then WhatsApp is the perfect solution for you. It is not only easy to use but also cost-effective as well! However, if you want to grow your business on WhatsApp then there are some things that you need to know about this platform first before jumping into it blindly without any knowledge about how things work over there.
In this WhatsApp marketing course, we will discuss raw tips that will help improve your WhatsApp marketing efforts so that they become more effective than ever before!
How powerful is WhatsApp marketing?
It is an Effective Tool for eCommerce Businesses. If you run an eCommerce business, WhatsApp can be a very effective marketing tool. You can use it to send abandoned shopping cart reminders, share special offers and coupons, and even answer customer questions in real time. Learn how to generate consistent cashflow organically with your WhatsApp.
Who Needs this WhatsApp marketing course?
Companies
If you own a company or are just starting you must prioritize your WhatsApp communications.
Small businesses
With the rise in small businesses like clothes vendors, restaurants, etc, especially in Africa
Cooperative organization
Communication is every organization's lifeline, goals and objectives are 90% achieved through effective communication and WhatsApp is now playing a role in the day-to-day activities of many cooperative organizations.
The Entertainment industry
Many entertainment platforms are now getting the best leads through WhatsApp marketing.
Register for WhatsApp Marketing course
Click here to register for this WhatsApp marketing course to enjoy the full benefits including training and monetization processes.