Cryptocurrency
Abeg App – How To Use Abeg App To Send And Receive Money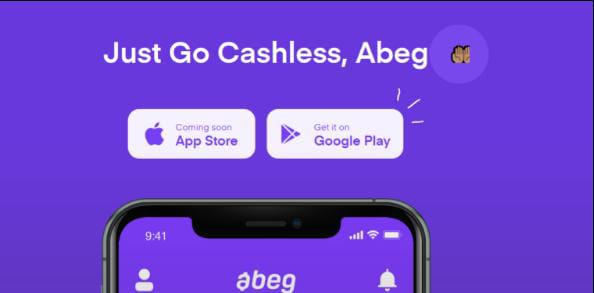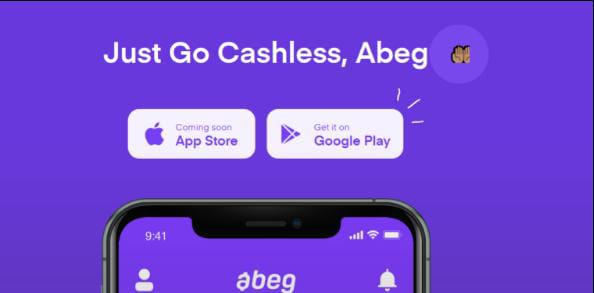 Hey guys welcome to maobiplus technology hub, it's another opportunity to earn more money with Abeg App instantly
I have been using this App to send and receive money using my Abeg Tag, which is totally free without stress.
How Does Abeg App Work ?
The App is a well recognized platform where it's users can request money from other users by just typing in their tag. The App is similar to most popular cash App but has a better feature, simplicity and clean user interface.
The App was lunched in 2019 by three technologist by name Michael okoh, Dare Adekoya and Muheez Akanni. The Abeg Apk is beyond beyond sending and receiving money but also include loans and giveaways.
How to use Abeg ApK
First you need to visit your play store or IOS store to download and install Abeg App Here. After which you create account or register with them and verify your BVN to ensure fund security.
How Request Money on Abeg Apk
First click the Request button
Secondly, type in the amount (in Naira) you want to request for, from that friend.
You will then need to select a friend you wish to request money from, from your contact list.
Finally hit the Request button.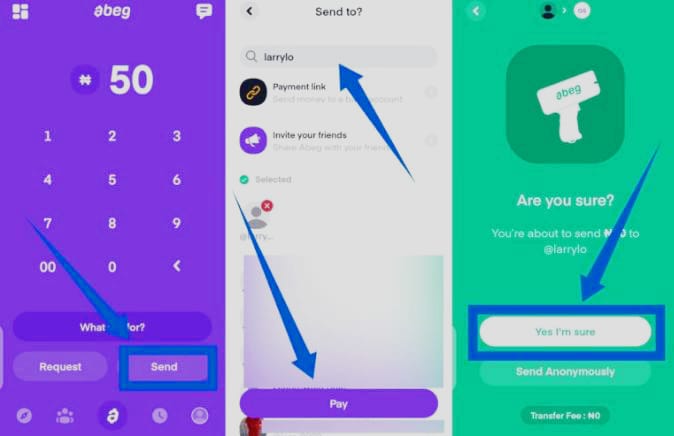 How to Send Money On Abeg Apk
Tap Send from the main interface
Enter the Abeg tag of the person you wish to send money to. Or you can search your phone contact on Abeg.
Then, hit Pay. Sending money on Abeg app to other Abeg users is totally free. You can also choose to send money anonymously.
Then to withdraw your money to your local bank account comes with a N10 charge after you have linked your bank account to the App. They are one of the best transfer App in Africa with their current promo of instant N500 gift when you sign up.
Related Post: