Digital Products
Join Digitstem affiliate marketing Today and Earn In Dollars Daily
Do Digitstem affiliate program truly pay Affiliates In Dollars? And why I should start today.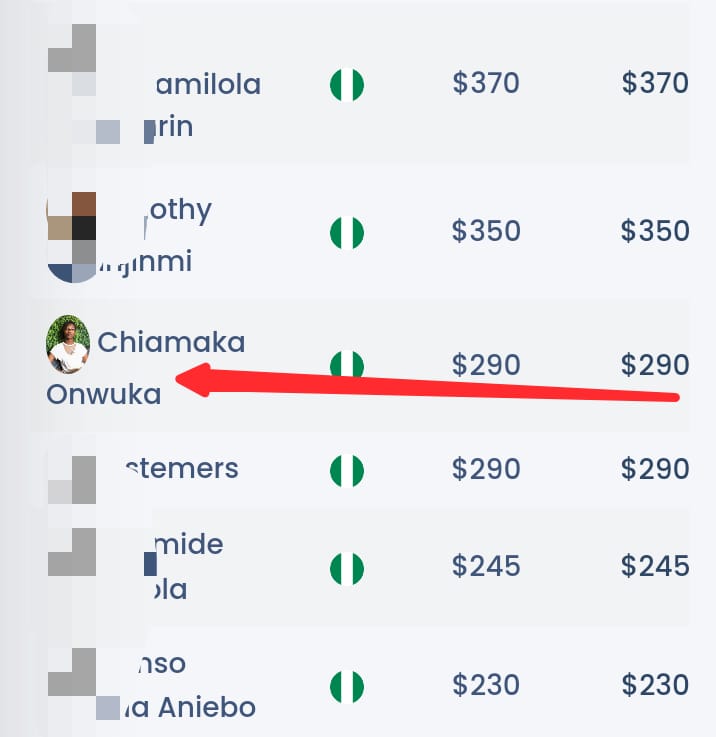 This is the major question people ask now because everyone wants to earn in dollars especially now that 1 naira is equal to $710. This article will give full details of how Digitstem.com works, a list of courses, commission structure, and prof of payments.
What Is Digitstem.com?
Digistem affiliate platform pays you in dollars, I mean you earn your commissions in dollars and I made over $250 in a month. Even did $110 last week alone. That's awesome, right?
Digitstem affiliate platform is just like every other affiliate marketing platform out there like Expertnaire, Amazon, Jumia, 7dc.ng. e.t.c The good thing is that Digitstem affiliate platform has more advantages over them. And let me tell you about it here
Why You Should Register on Digitstem
You have your earnings in dollars. You earn your commission in dollars with the Digitstem affiliate platform. So you can get paid in your dollar account every Saturday or convert to naira and get your pay.
No restrictions: Digitstem affiliate platform is open to both you as a Nigerian and other African countries. Unlike some platforms like Expertnaire that accommodate only Nigerians.
Affordability of courses on the platform and even the average people can participate in or buy skill courses from the Digitstem platform. Everyone needs a skillset and here Digitstem is giving the privilege to all.
Digitstem has more Tech courses like Data Analysis as the world is advancing in tech. It will be a hot product for affiliates to sell and make more money (commission) in dollars.
Access to products to promote with a high commission of 40-80% as an affiliate. Imagine selling a product for $40 with a 50% commission. That is a $20 commission you have made in a single sale Awesome! right!
Direct access to founders Support community and mentorship. In digitstem, you will not be left alone, top secrets are being shared about how you can meet your target audience and have them buy from you with a thank You on top.
Access to the Ultimate Money Machine Blueprint. This is a skilled course that teaches you skills like Copywriting, Social Media Marketing, Sales and Closing, Youtube channel setup, landing pages with your phone, running Facebook ads with your phone, and many more. All these skills are skills to sell that will help you skyrocket in your sales.
And many more advantages, am sure you don't want to miss out here. Chat me on WhatsApp to get started.
How Digitstem Payment Works
Digitstem as a platform pays affiliates on Saturday every week.
So every commission you get every week for selling products will be paid into your bank on Saturday of that week.
You can get paid in dollars if you have a dollar account. Or convert to naira and get your pay.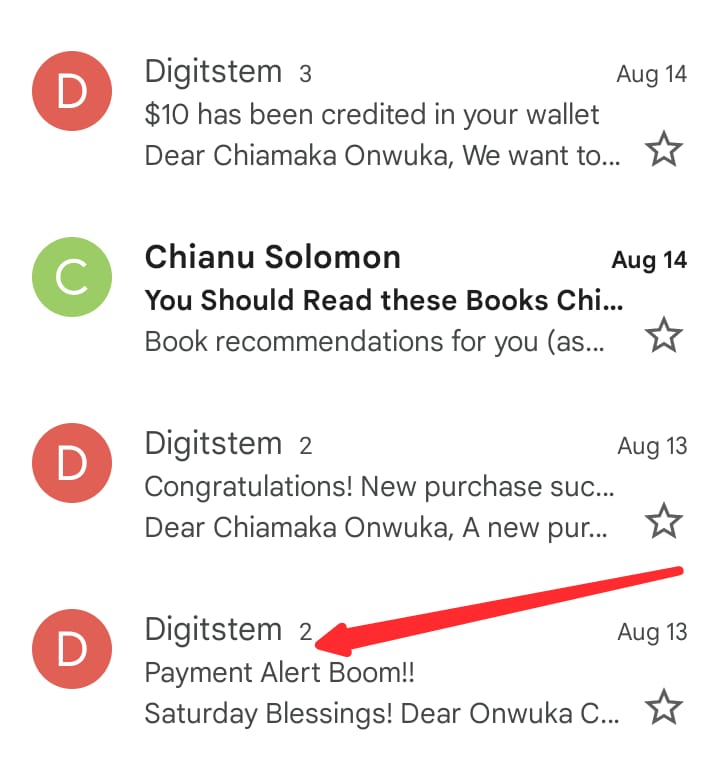 Digitstem courses
Below is a full list of digitstem courses which are compatible with today's labor market skills and demands.
1. Tech-related courses like Data Analysis
2. Skill courses like Amazon KDP,
3. CPA Affiliate marketing…
4. Upwork Mastermind for Smartphone
5. Graphic Design
6. Sales and Marketing Skill courses like the Ultimate Money Machine
7. Mini Importation
And so on More are being added. And they all rank from 40-80% commission structure rates.
So let's say now
If you promote a 20k product at 50% commission on, that means you get 10k commission for yourself whenever someone buys.
Then, imagine if you recommend this product to 10 people and all of them bought it, you get a total affiliate commission of 100k! And you get it paid into your account at end of every week.
You are also getting access to My Massive Offer If you start today as my Student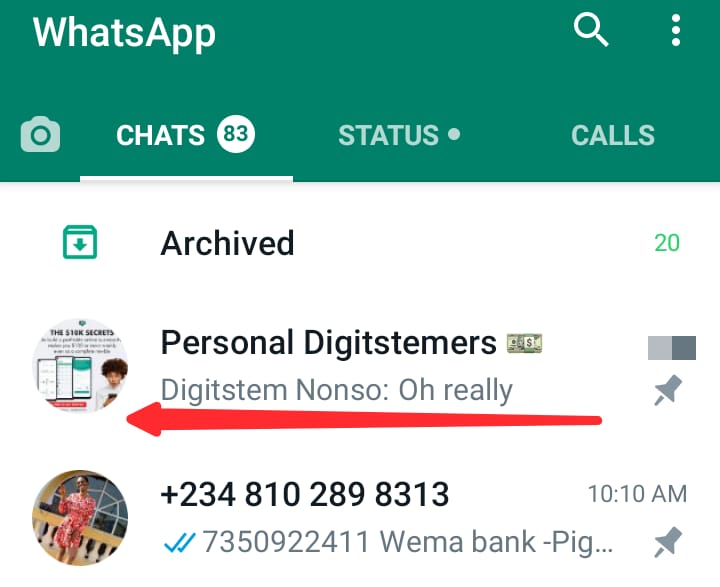 1. Access to my Personal Mentorship Group (Lifetime Mentorship)
2. The Secret traffic strategy I used to rake 100k in profit with my first 10 sales (My students have been using this strategy to make money weekly)
3. My secret on how I increased my Status views from 45-310 views in 1 month.
4. Free Access to my DM and Ask me questions anytime you confused
5. The Hottest product to sell to make your first 100,000 in a month
6. How to make an extra 5k-20k weekly from the skills you learn.
7. Access to my special sales closing templates. (This is most precious to me)
Normally I charge 50k to access my mentorship group but here. You are getting all these for FREE as my student.
How you can become an affiliate on digitstem platform?
This is where the Ultimate Money Machine Course comes into play. The Ultimate Money Machine Course is a step-by-step framework that helps you move from 0 – $1,000 or N600,000 in 90 days on Digitstem.
It gives you 1-year FREE access to the platform as an affiliate and also a 50% EARN commission for promoting the course.
In the course, you'll be learning several high-income skills such as:
Building Landing Pages with your phone.
Running Facebook ads with your smartphone.
These are Skills to Sell and are in very high demand in today's market.
What you will get in digitstem course when you enroll
● The 7-figure mindset to successfully build a profitable business that will make you steady commissions every week.
● Step-by-step framework to make your first sale in less than 21 days.
● An easy way to find a crowd of people ready to follow you and buy from you. (Even if you don't have any product or service)
● How to generate massive quality leads on Twitter, Facebook, and Quora like a
magazine.
● Do-For-You lead magnets to give away to increase your affiliate sales.
● How to build a landing page with your smartphone.
● Done-For-You Copy headlines for writing copy and content.
● How to pick a hot product that has lasting solutions to 80% of your prospect's problems.
● The secret Objection Handling Formula that takes money from the pocket of your client without having to beg or force them.
● How to run converting ads on Facebook and Instagram like a Pro with your smartphone.
● The secret to generating surefire content for your business in less than 5 minutes.
● How to convert your WhatsApp into a CASH MACHINE.
● The Easiest funnel to convert that prospect to the hot buyer in less than 14 days.
● How to Build a Landing Page with your smartphone.
BONUS 1: How to start a YouTube channel that pays you $$ with your smartphone. (Valued @
$17 – 10,000)
BONUS 2: How to create a blog that ranks with google with your smartphone. (Valued @ $84 –
N50,000)
BONUS 3: Access to our telegram support group where we'll be having our 7 weekly coaching
calls (Valued @ $100 – N60,000)
The Ultimate Money Machine (Valued @ $180 – N60,000)
The total value is $381 – N180,000
But guess what?
You are paying only $30 (N15,000)
Click on this link to make payment and have all these values to yourself now.
So you see this is the best platform for you to start up your affiliate journey. Because the Expertnaire platform charges you N62,500 and Learnoflix charges you N50,000 to become an affiliate with them. But here Digitstem platform made it easily accessible for you to start up.
Access the course here 👇🏽https://tinyurl.com/52rerh8k
Get to WhatsApp to add you to my Mentorship group and for more questions.
Get started today because you might come back tomorrow and see that the course that gives you access has increased from N10,000 to a bigger price. This is your chance.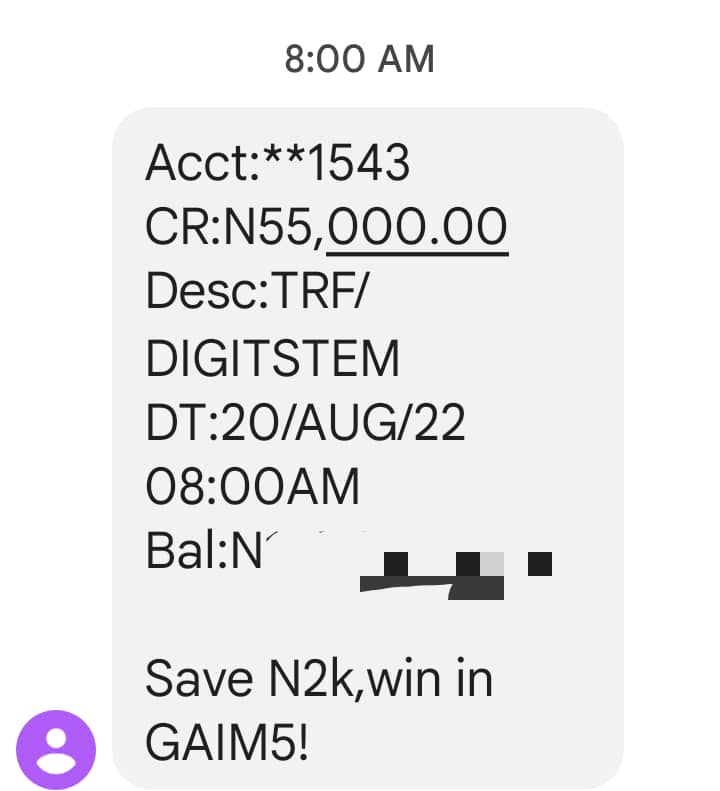 Digitstem Signup
Follow this link below to get started.
Click on the link and choose click here to get it now.
Fill in your details [first name, last name, email address (ensure it is active), phone number]
Click on Flutter wave and choose card or USSD or transfer. Whichever is ok with you.
Note: Please if you are using transfer or USSD, then you have to come back fast on the site and click on I have made the payment
Scroll down the same page and click on "place order."
Click on "Pay Now"
Make payments and you'd receive a mail from Digitstem.
Kindly reach out to me immediately on my WhatsApp after you're done so I can add you to My Mentorship platform. And you can get started.
Kindly share with others and see you on the inside as this will be the best decision you have made for yourself in 2022.