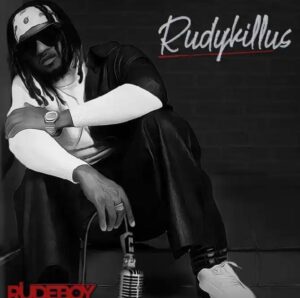 Popular Nigeria music star and song writer Rudeboy has releases another hot trend titled Ego Nekwu from his long awaiting Ablum tagge Rudykillus. the single Rudeboy ego nekwu mp3 is already trending all over Africa and fans can't wait for the video.
Download Rudeboy ego nekwu mp3 below:
Download Rudykillus Album mp
The Rudykillus Album is talking about 12 Ep would songs below.
1. Nowhere To Go || DOWNLOAD MP3
2. Ayoyo || DOWNLOAD MP3
3. Focus || DOWNLOAD MP3
5. Fall In Love || DOWNLOAD MP3
6. Broke Land || DOWNLOAD MP3
7. Something Must Kill A Man || DOWNLOAD MP3
8.Ihe Neme || DOWNLOAD MP3
9. Catch Your Fever || DOWNLOAD MP3
10. 4Days || DOWNLOAD MP3
11. Hey Mama || DOWNLOAD MP3
12. No Gimme Space || DOWNLOAD MP3
13. Woman (Bonus) || DOWNLOAD MP3
14. Audio Money (Bonus) || DOWNLOAD MP3
15. Reason With Me (Bonus) || DOWNLOAD MP3