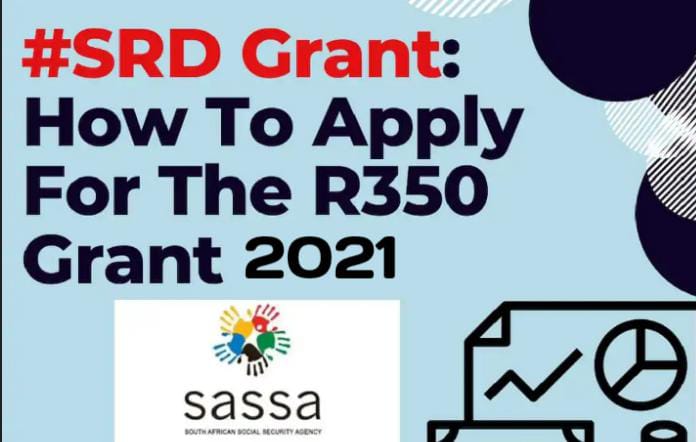 It's another great opportunity for South Africans to get social relief from the government in terms of foods and materials through the R350 Grant. If you are unable to meet the most basic needs check out how to apply for R350 Grant 2021.
What is R350 Grant?
It is a relief program and grant that provided much-needed assistance to millions of South Africans who had lost their dividends because of the Covid-19 pandemic, as well as to those who were already jobless.
Must Read: How to Apply for Cristiano Ronaldo scholarship program
How To Apply For R350 Grant 2021
The government announced that the application will be open for citizens to start applying and also the first payments will be processed by the end of the month.
Send your application through the link below https://srd.sassa.gov.za, on the WhatsApp line on 082 046 8553, or send an SMS to *134*7737#. An application should be submitted through only one of the above channels.
In the WhatsApp message, include your name, surname, and ID number. You will then receive a message stating the next steps.
If the application was approved you will receive a message requesting your banking details. However, Zulu said it is important for applicants to note that the bank account or the cellphone number provided for payment must be registered in the name of the approved applicant for the grant to ensure that payment goes to the correct recipient.

Eligibility for COVID-19 SRD Grant
Here are criteria for social relief of distress grant of R350 per month, from the South African government is payable for the period indicated therein to a person who is:
A South African Citizen, permanent inhabitant, or refugee registered on the Home Affairs database and persons who are holders of special permits under the Special Angolan Dispensation, Lesotho.
Presently living within the borders of the Republic of South Africa;
Above the age of 18 and below the age of 60.
You must be jobless or Unemployed.
Not receiving any social grant in respect of himself or herself;
Not receiving an unemployment insurance benefit and does not qualify to receive an unemployment insurance benefit;
Not receiving a stipend from the National Student Financial Aid Scheme (NSFAS).
You must not be a resident in a government-funded or subsidized institution.
How Can I check my SASSA balance on my phone?
After you have applied for SASSA's R350 grant and you now want to see where your application is?
Check out guidelines to check your R350 grant application status on your mobile phone.
"Dial *120*3210# and follow the prompts – please avoid going to an ATM to check your balance."
Hope this article answered your question on how to apply for the R350 grant 2021 with the guidelines listed above.