With my many years of experience in Cooperative societies, here are main factors that will affects Co-operative growth In Africa.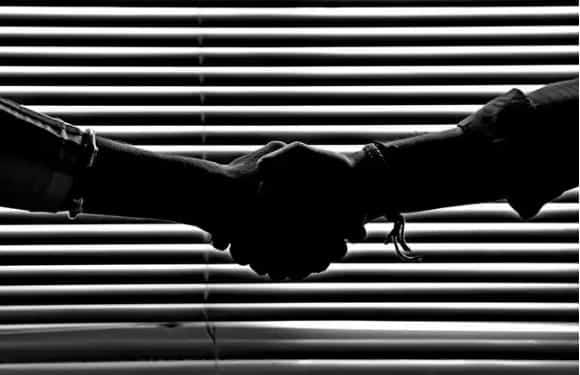 Circumstances that Affects Co-operative development In Africa
Below are everything you need to know about this topic.
1. Co-operative Laws
Here, all efforts should be made to educate the members on this principle to ensure steady growth.
For this purpose, I have endeavored to make through explanation on CTCS/CICS Bye-law and Co-operative societies law, section by section. In fact, all these Co-operative laws and principles are to be found inside the following.
Co-operative societies law for each state.
Co-operative societies regulations for each state.
Co-operative societies By-laws, the type of society determine it's laws governing them.
2. Alleviating the problem of salary Earners
From time to time, concerted efforts should beade by every Departmental Co-operative society to alleviate the social-economic problems of its members, members would feel better than non-members if they are given constant incentives to make co-operative membership worth their while.
Good example of some societies that distribute Kerosine stoves, had cookers and other properties to their members once they are sure that these members would pay for it. We need to prove that Co-operative departmental societies are mainly established to alleviate the economic problems of members.
3. Annual Closing of Records
The financial year of co-operative societies starts from 1st April and ends on 31st March every year.
Here members should be conscious that the resolution made during their general meeting in respect of shares, saving and other economics values should be fulfilled within these 12 months. Once the account are closed at the end of the fiscal year in month of March, any subscription made would be recorded against next year meeting.
4. Operation of a bank account
Every co-operative society must operate a bank account, whether a saving or current bank account. The society's cash balance should be kept inside an individual's bank account neither should the treasure keep heavy cash in his hands to avoid indebtedness.
When a society has just started, it is better if it operates a savings account, because it would yield some interest, however small, but when a society is fully developed, current account would be make it's financial transactions easier.
However, statement of account should be collected every month to forestall fraud. At least three officers, President, Treasurer and Secretary should be signatories to the society's account.
5. Care Of Member's Record Book
The members should not be careless about their pass-book. Some members usually forget it when coming for annual general meetings, while others would not bother to check that their subscription are correctly entered in the cards.
Every member should take good care of his pass-book for future reference. Those who are care-free about this important record, are careless about their assets in the society. Just like commercial banks, when a member withdraws his membership, the pass-book must be surrendered to the society.
6. Affiliation to a co-operative union
Here every Co-credit society could affiliate to any Co-operative credit union in its area of operations at the earliest possible time. This is to enhance its financial obligation to its members especially when there is insufficient fund to loan them. Affiliation to the union would also serve as a link with other co-operative societies.
As an affiliate, two competent members should be nominated by the general meeting to represent the society in the union. Through the delegates, all messages both orally and financially would be sent from the society.
7. Custody Of Used Records
All the books and records being used by any registered co-operatives society have legal backing. They should be well kept even after they have been used, because a serious issue may arise in any of them in the future.
8. Profitable Venture
Peradventure a union or society has enough fund for investment, the committee must be sure that such business ventures would yield good profit. No joint business ventures can succeed without through supervision, hence the emphasis.
Investment like transport business, photos tat business, farming project, co-operative books and records for resale are all profitable ventures if faithfully supervised.
If a country can save so as to have access to credit facilities for development, how much more the individual citizen? For any development to take place the different individuals needs to opportunity in other to achieve good result.
Hope you got value, Remember to share with others.